1111111111
2222222222
3333333333
4444444444
5555555555
6666666666
7777777777
8888888888
9999999999
Leader in Supply Chain Operations Management
Unicommerce is one of the India's leading technology platforms for managing orders & inventory across multiple B2C & B2B channels.
What do we bring to your business?
Quick and Inexpensive Implementation
Zero infrastructure set-up cost and No upfront payments. Get the cloud-based solution ready in 2-3 weeks, on monthly billing.
No stock outs ensure Sales Growth
Our solution improves inventory visibility and accuracy controlling stock outs. The process boosts sales with higher margins.
GST Ready
GST enabled solution lets you add GSTIN, HSN codes, and GST Tax Types. Uniware has inbuilt GST invoice templates and integrates with current accounting ERPs.
Follows Best Industry Practices
The software solution compliments the best practices followed across industries and constantly upgrades its usability.
Reduced Manpower Cost
Fully automated operations software enhances work quality and reduces turnaround time and labour cost.
Happy Customers
Provide excellent shopping experience to your customers with a personal touch. Ensure highly satisfied and repetitive customers.
Capitalise on Business Information
Generation of periodical data lets the businesses be flexible with their processes and adapt to the market conditions quickly.
Prompt Deliveries
Effectual process automation and workflow optimisationguarantee on-time shipments regularly.
Unification with existing ERPs
The solution seamlessly integrates with the current sales, accounting and all other ERPs your business is using. There won't be any speed breakers in your business operations.
Making a difference in business operations
US$ 1.5 Bn+
GMV managed annually
120 Mn+
Transactions processed in a year
Sugar Cosmetics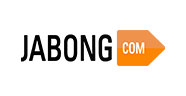 Jabong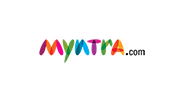 Myntra 2
Lacoste
Chumbak

Only Vimal
"Online business is made easy just because of Unicommerce, no inventory management hassles, smooth order processing and what not. Unicommerce is a blessing in disguise for manufacturers and online sellers like us."

Meena Bazaar
"Our revenue has shot up by at least 5 times, as Unicommerce has made us more efficient. Along with a superior product, their support is a real wow factor."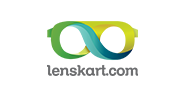 lenskart
Titan Eye Plus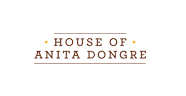 House of Anita Dongre
Unicommerce has been a key component in managing our online operations. We wouldn't have been able to manage the increased scale of orders with so much of ease without Unicommerce.
Metro
Aurelia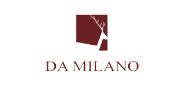 Damilano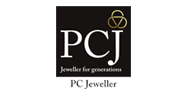 Pcj
Forever New
Unicommerce has helped us penetrate deeper into the Indian market by easing integration with new e-commerce marketplaces. We are very excited to partner with them.
Jashn
Tomtailor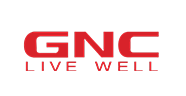 Gnc
Blackberrys
Lineclub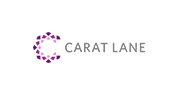 Cartlane
Crossword
Testimonials
We have literally integrated 7 marketplaces in Unicommerce in less than a week's time, which proves how easy to go this ultimate e-commerce technology solution is! Forget all others, way to go Unicommerce!
Abhishek Agarwal
Under Fourteen Only (UFO), Bengaluru
Happy to choose Unicommerce as our e-commerce technology partner! It has been a catalyst for our significant sales growth across 10 marketplaces over the span of 3 years.
Priyanka
Dazzle Collection, Ghaziabad
We are very much satisfied and happy to have found Unicommerce as our Complete Inventory & Order Management solution. Managing 6000+ SKUs and Integration with different platforms become very simple because of overall efforts by Unicommerce team.Customer support team have been very supportive with their personalized efforts on Whatsapp and other media channels. Great work team!
Shrenuj Jalan
Bazaarcart, New Delhi
Online business is made easy just because of Unicommerce, no inventory management hassles, smooth order processing and what not. Unicommerce is a blessing in disguise for manufacturers and online sellers like us.
Abhishek Gaba
Mack Hosiery (Vimal Clothing), Ludhiana, Punjab
We are pretty happy using the services of Unicommerce. The software has helped us manage our inventory on eCommerce channels better by maintaining accurate inventory levels leading to better business performance overall. However, what has kept us from moving away to other software is the excellent customer service we have received from Unicommerce. So, customer service is the best thing about Unicommerce in our experience.
Sachin Mathur
CEO, ColorWorld
Doing online business with this much ease would not have been possible without Unicommerce. I really appreciate Unicommerce Team for their consistent assistance during and post GST implementation. Managing our FBA & FA sales through Uniware has been a great support for us. I thank Unicommerce Team for taking each of our query and requirement seriously and helping us with best possible solutions
Saurabh Gupta
Nstonline, Delhi
Video Testimonials
The CEO of Brand Studio Lifestyle shares his experience on the scale of growth that Brand Studio has endured during their 4 years of journey with Unicommerce as their warehouse management technology partner
The COO of Mina Bazaar from Bangalore shares his experience that how has Unicommerce helped them in scaling of multiple marketplaces and managing inventory centrally.
The owner of Satya Shoes, shares an amazing story of him evolving as a successful entrepreneur and how his business increased by 5 times using Unicommerce solution.
Awards