E-commerce Integrations Case Study – How The Man Company Achieved 99.99% Order Fulfillment Rate with 4X Order Volume Growth
Striving to bring natural products, the brand curates a celebrated range of grooming essentials, artistically formulated for the men of today. The products are entirely free of harmful chemicals, such as SLS and Parabens, and are enthusiastically infused with premium essential oils. Moreover, the core of The Man Company's offerings lies in the quality of handpicked natural ingredients.
One of the most sought-after men's personal care brands in India, The Man Company is a unique brand that offers a one-stop solution for all men-related needs. Since its inception, The Man Company has been creating wonders by the grace of nature to offer the world the best in age and class of grooming.
The Man Company was driving exponential growth in their e-commerce journey but they wanted a stable backend support system with an ERP integration (Tally), which wasn't possible with their previous solution provider. While the brand struggled to find a perfect fit, the search took a halt with Unicommerce's highly-scalable solutions.
Challenges Faced by The Man Company
Operational Workflow Management – The Man Company wanted an e-commerce enablement system to manage the operational workflows seamlessly. Moreover, the brand wanted to have an integrated system that can offer power-packed integration with its ERP to achieve better financial visibility over the B2B and B2C orders.
SKU & Warehouse Management – The brand was facing the challenge to manage 1,000+ SKUs across 11 warehouses. It wanted to achieve serialization at the batch level.
Inventory sync and Product Bundling – The Man Company also wanted to sell product combos seamlessly across marketplaces. But syncing inventory while clubbing component SKUs together was a challenge without a stable inventory management system.
Customized Box Option – In addition to these challenges, The Man Company also wanted to offer a customized box option on its website (Shopify). But the absence of a robust e-commerce enablement system with an integrated order management system made it difficult to achieve that.
Power-packed ERP Integration – Unicommerce sorted one of the main challenges of the brand by enabling the brand to seamlessly integrate its online operations with the ERP integration (Tally) in a very limited time so that it can accumulate its inventory inflow and outflow seamlessly. This allowed the brand to have a clearer understanding of its sale orders, taxing, and more.
Solutions Offered by Unicommerce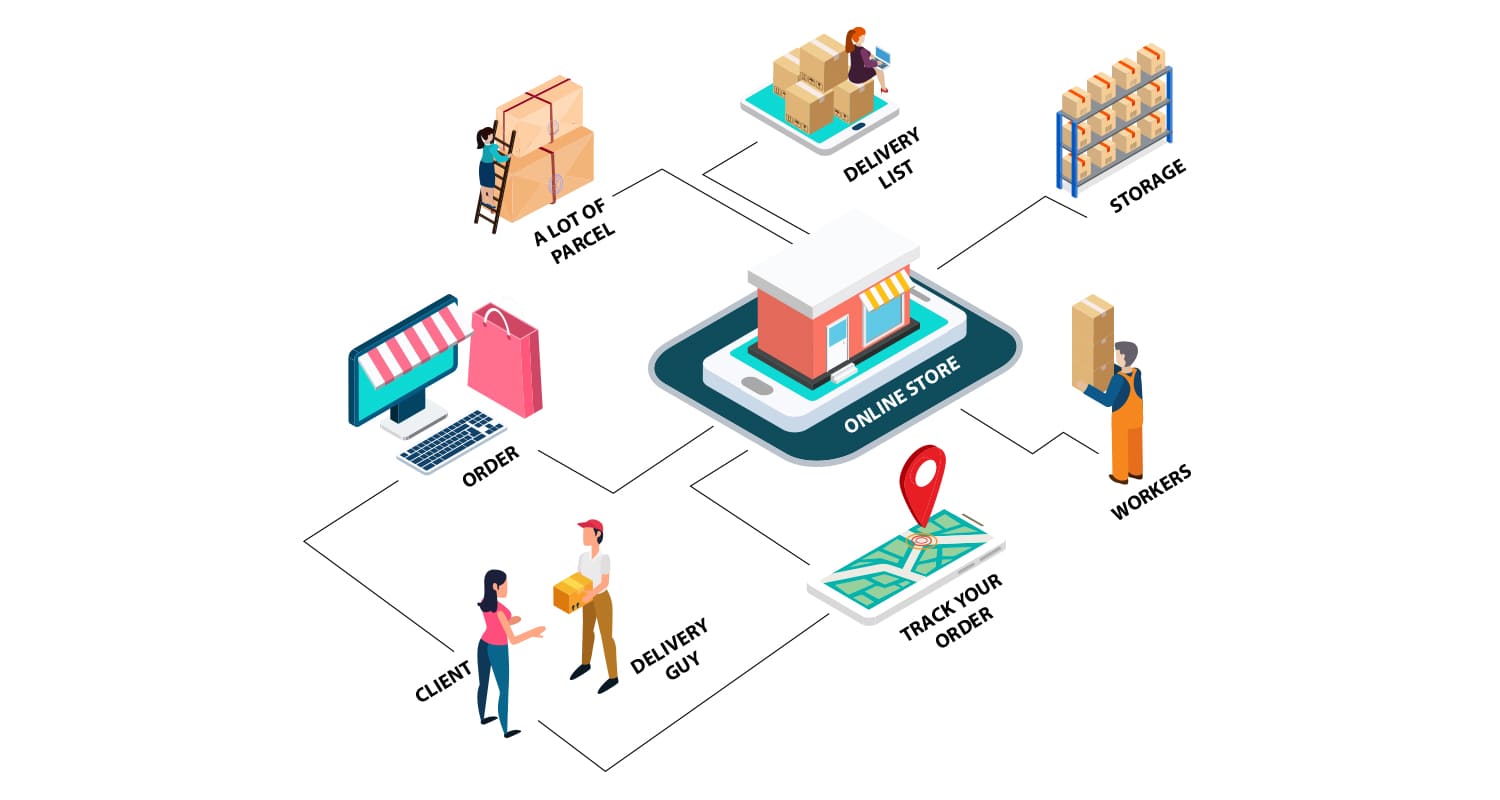 Seamless traceability at the batch level – With Unicommerce's superior batching feature, Unicommerce enabled The Man Company to track inventory using important attributes, such as cost, expiry, manufacturing, vendor, etc. Additionally, the batching feature also allowed the brand to identify soon-to-expire inventory and liquidate them accordingly while achieving minimal expiry and spoilage by implementing expiry management methods, including FIFO & FEFO.
Custom use-case handling (Gift Box) – Unicommerce enabled The Man Company to offer customized gift boxes by providing a comprehensive SKU management system that allowed them to accumulate the SKU of each box along with its items and packaging material. While Unicommerce empowered the brand to offer this feature on its own website (Shopify), the brand was able to offer its customer a choice to choose gift boxes, and packaging material (ribbons, etc.). Moreover, the enablement of this feature accelerated the brand's overall business sales.
Accurate reporting – As per The Man Company's need, Unicommerce enabled in-depth analysis of reports including sale order, item master, and shelf-wise inventory report. Moreover, Unicommerce also offered a Batch Code and Expiry Date field on Item Master and Vendor Batch Code on Shelf-wise Inventory Report. In addition to this, the brand also leveraged Unicommerce's Sale Order report to analyze its orders.
Curated product assortments – With the bundle management feature, The Man Company was able to design combo packs of its products and sell them across multiple sales channels. This arrangement allowed its customers to buy a pack of items together at a cheaper price than they would buy individually.
Robust logistics integrations – To fulfill orders timely with seamless delivery, Unicommerce offered leading 6 logistics integration including Pickrr, Ecom Express, DTDC, and more.
Impact on the Business
From enabling personalization in reporting to integration across best-in-class logistics players, The Man Company was able to achieve a fulfillment rate of 99.99%+. While it handled a live catalog count of 1K+ items and a live inventory count of 7M+ items, the real-time sync of order and inventory operations allowed the brand to manage 1000 SKUs. This all led to an increase in catalog size by 57%.
Having the capabilities of automated supply chain management, Unicommerce has always been there for The Man Company. Not only has Unicommerce enabled the brand to manage operations across 11 warehouses but it also empowered them to seamlessly process 200K+ orders per month which included 700K+ order items. The company was able to easily upsell and offer more bundle options to consumers with Unicommce's power-packed bundle management feature. The simple-to-use interface of Unicommerce enabled the brand to offer customized gift box options to its customers while demonstrating 4X overall order growth.
Hassle-free Business | Higher Sales | Lower Operations Cost
700K+ order item dispatches per month
99.99% order fulfillment rate