Ensure 100% Inventory Traceability With E-commerce Returns Management
Manage your CIRs and RTOs effectively, ensuring smooth & quick turnaround time with our highly efficient returns management software.

Unicommerce's E-commerce Returns Management System
The return management solution of Unicommerce offers a centralized panel to manage account reconciliation for marketplaces returns and inventory against all the returns. The return module is highly efficient to centrally manage CIRs and RTOs effectively, ensuring smooth and quick turnaround time. If returns are a pain point in your organization, you definitely need to check our curated solutions.
Optimize, Automate, and Streamline E-commerce Returns Management
Unicommerce's Returns Management system is specially crafted to manage end-to-end order returns with complete efficiency. It is systematic, organized, and authentic to deliver unimaginable results. 
Deploy the future-ready e-commerce returns management system that will eventually let you amplify your profit margins while growing your bottom line.
Scalable Return Operations 
The comprehensive e-commerce returns management software lets your business adapt to the changing landscape while managing returns seamlessly that eventually improve your profitability.
The automation of operations leads to less manpower cost eventually letting you improve your profit margins.
With the complete transparency of operations, you can prevent unreasonable returns by optimizing the overall operational cost. 
The refined and systematic operations through a single panel let you save the unnecessary movement of inventory, which eventually saves the wastage of resources.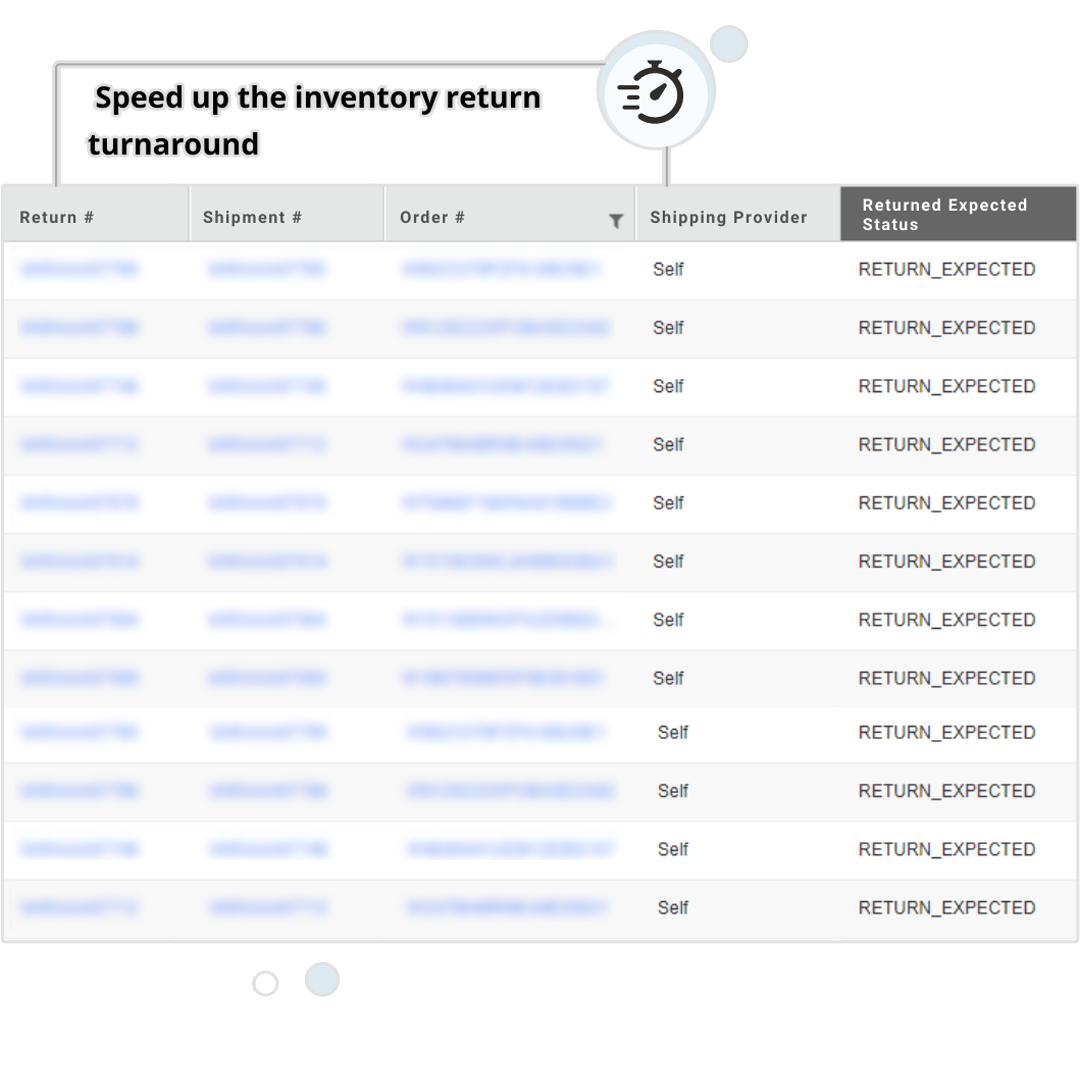 Enhance your customer experience by building and maintaining robust relationships with them so that they shop again from you.
The AI-driven technology system allows you to execute return pick-up and deliver replacement orders simultaneously. 
Facilitating Quick Refunds 
The advanced system ensures clear visibility to the vendor about the returns received, thus eliminating the delay in managing the complexity of customer refunds.
Variety Of Product Options 
The smooth system facilitates easy returns processes exposing the products immediately over various marketplaces, giving customers a plethora of options. 
With the streamlined operations over a unified platform, retailers can directly associate with customers while communicating the current status of their returns. 
Run your business operations smoothly and efficiently by minimizing the rate of order returns that will eventually reduce your operational cost.
You can reduce the potential returns by deeply scrutinizing the reasons for the returns with the reports and analytics segment of the system. 
AI-based outbound QC lets you check the quality of the product so that your customers don't return damaged products. 
Order Verification Workflow

 
The returns management software features an order verification workflow that helps you reduce returns in unserviceable Pincodes 
With the returns features, every function becomes automated, letting you minimize the possibility of incorrect product delivery. 
Streamline and manage workforce while maintaining profit margins with thousands of outbound deliveries and incoming returns.
With the clearer visibility of inventory and system being structured properly, you can process movements of reverse logistics quickly.
Improved Order Fulfillment 
The e-commerce returns management system streamlines the order fulfillment process with 3PLs, allowing you to fulfill orders efficiently. 
Vendors can assign specific user roles across their teams to ensure that all the information for a return moves quickly between your systems 
The comprehensive product returns management solution through a centralized panel lets you manage returns across all sales channels. 
Features of Unicommerce's Returns Management Software
Organize the events included in the Reverse Logistics process while powering up the business operations with a smooth, efficient, and one of the best Returns Management solutions from Unicommerce. 
Automatic Reverse Pick Up
Frame your own rules and regulations on the basis of which the order delivery and the return pickup can be automatically allocated to the desired shipping provider. 
Scalable Integration
Incorporate
160+ stable integrations
in order to seamlessly create Customer Returns for all the marketplaces returns and Courier returns for all shipping provider returns.
Quick Turnaround Time
Centrally manage CIRs and RTOs effectively, ensuring smooth and quick turnaround time with our robust yet flexible return module.

Partial Returns
Ease out your efforts of managing the returns of the multiple order items with partial returns feature that facilitates fragmentary returns easily and effortlessly 
Advanced Returns Dashboard
Get actionable insights about why customers are returning the products with an elaborated and advanced returns dashboard that eventually lets you optimize your operations. 
Scan Returns Accurately
Update the shelf code and return reason with the unified platform of Unicommerce and capture complete information about returns, leading to faster and accurate returns. 
Customer Initiated Returns (CIR)
Handle returns that are initiated by your customers, through multiple sales channels including marketplaces and vendors, depending upon the origination of the return.
Return to Origin (RTO)
Manage the returns which were not delivered to the doorstep due to certain reasons, including door found locked, location not found, etc., seamlessly with the product returns management solution. 
100% Trackable Inventory
Ensure 100% traceability of returned products by grading and segregation into various buckets on the basis of multiple quality check parameters.
Our Solutions Are Known for
Superior Returns Management feature, preferred by
E-commerce experts for its future-ready attributes.
"Unicommerce was easy for us to use since the very start and we've been using it for over 5 years now. Within a few weeks, we had our analytics functioning, all our e-commerce channels synced, inventory managed and order processing onboard with the help of the software. Unicommerce is user friendly and intuitive. We're able to find solutions to our tasks effortlessly."
"Unicommerce has been very helpful for us in managing inventory, order processing, and accounting for our website and all marketplaces. Its real-time inventory and order sync features have given us the ability to work on all the online channels seamlessly. Its bundling feature has given us the flexibility of selling in combo packs. Unicommerce has played a key role in our growth journey and we recommend using their products for scaling up in the online space."
Related Content on E-commerce Returns Management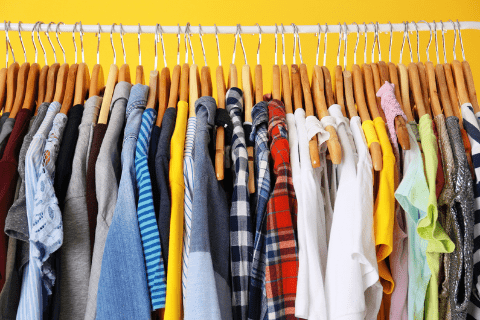 How Unicommerce Enabled A Leading Fashion Brand to reduce order cancellations and returns?
The fully automated technology solutions of Unicommerce helped the leading Women Western Apparel Brand to reduce seller cancellations and returns while maintaining stock and achieving a significant reduction in manpower cost.
Unicommerce Helped Brand Studio carry out 2 Mn+ dispatches/month with 40% Decline In Returns?
After its association with Unicommerce as the WMS Technology partner, the overall product count of Brand Studio has increased by 50%, with the fulfillment rate rising quickly along with a significant drop in returns by 40%.
Warehouse Returns and Cancellations Management [Reasons, Problems and Solutions]
Irrespective of the reason, you have to be well prepared to handle returns and canceled orders at all times. There are specific steps you must as they ensure better management of orders and increase the overall productivity of your warehouse operations.
Get Ready To Minimize High Return Volume And Reduce Operational Cost!