Simplify Operations with E-commerce Shipping API Integration Platform
Manage the backbone of the E-commerce retail "Shipments" – with Unicommerce's e-commerce shipping solution, which is integrated with leading shipping providers.

Unlock Seamless Shipping Solutions with Unicommerce's Ultimate E-commerce Shipping Integration Platform
Delivering an exceptional customer experience can be challenging. That's where Unicommerce, the pre-integrated e-commerce shipping integration platform, steps in. Empowering businesses and expanding their retail capabilities, Unicommerce collaborates with top shipping providers worldwide. Join us to access best-in-class services from renowned delivery players like Shiprocket, ClickPost, Delhivery, FedEx, Blue Dart, Aramex, Gati, Ecom Express, eKart, Nimbus Post, Pickrr, DTDC, Smartship, WareIQ, and many more.
Simplify Operations with Our Robust Shipping Integration Platform
By seamlessly connecting various e-commerce channels, carriers, and order management systems, it enables efficient order processing, real-time tracking, and streamlined shipping workflows. With its user-friendly interface and automation capabilities, Unicommerce empowers e-commerce enterprises to manage their shipping operations with ease and precision.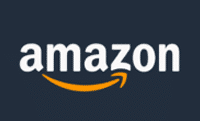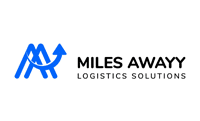 Features of Unicommerce's Shipping Integration Platform
Organize and streamline your order fulfillment process to your customers with ease.
Build Multi Shipment Capabilities To Manage Bulk Orders Successfully
Shipment with fragile items or inflammable items needs to be shipped separately. Also, there are situations when partial items of an order are not available in stock. Unicommerce's shipping management software has matured over time to add an enhanced level of flexibility to handle such cases, automatically.
Hold few items from a multi-item order
Split or Merge Shipments as per requirement
Enjoy the Benefits of the Most Sought-After Shipping Providers
Every shipping provider has a specialty. Some are technologically advanced, some have a better reach in some regions. It makes sense to choose the shipper for any order based on what they are good at. To make sure you use this feature, Unicommerce's shipping platform for eCommerce has made it very easy for you. Even difficult-looking rules, such as "Fragile items costing more than $200 to be shipped by a particular carrier," takes less than a minute to configure.Through this feature, you can allocate shipping providers based on priority defined for the same.
Track, and Update Your Shipment Status
With our eCommerce shipping management, we go a notch higher by providing the end-to-end tracking of shipment status, helping you improve the end customer experience. With this you can:
Track self-shipped orders, mark self-shipped orders delivered manually
Update returns in the system, and create reverse pick up & return Manifests
Highly Rated E-commerce Shipping Integration Platform by Leading Industry Experts & Users

Trusted by 20000+ Businesses Globally
20,000+ businesses use Unicommerce's E-commerce SaaS Platform to manage businesses efficiently
"Unicommerce has been a useful order management system tool. It helps monitor our marketplace inventory and orders systematically. It works well across warehouses and is a good solution."

"To streamline our capabilities as we cater to fans across the length and breadth of the country in the fastest time possible, we joined hands with Unicommerce. We are delighted with the tremendous results that the platform has brought in and we look forward to solving more customer issues using this technology."
Related Resources on E-commerce Integration
How Marico Limited Achieved 100X Growth in Sales & 99.9%+ Order Fulfillment Rate
With the streamlined handling of inventory, warehouses, fulfillment, and shipping needs by Unicommerce, Marico Limited was able to speed up operations, improve NPS & achieve higher delivery accuracy.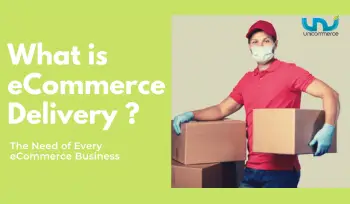 E-commerce Delivery and Shipping Detailed Guide for Best Solutions, Strategies, and Practices
The purpose behind choosing a right shipping partner is to restrict any kinds of late deliveries, bad deliveries or the worst ones, no deliveries! Also, onboarding a courier partner significantly reduces the cost of shipping.
Shipping is both a challenge and an opportunity
Shipping is a crucial function of an e-commerce business. It is one of those common functions in the operations that is downright straightforward, but you cannot afford to make the pettiest mistake in carrying out the task.
Frequently Asked Questions on E-commerce Shipping Integration Platform
What is a Shipping Integration?
A shipping integration is a software solution that allows users to connect their e-commerce platform with their shipping carriers. These solutions enable automated shipping label generation, tracking updates, and streamlined fulfillment processes.
What is Shipping API Integration?
Shipping API integration is the process of connecting a logistics service provider's application programming interface (API) with another system, such as an e-commerce platform, warehouse management software, or order management system.
How does Shipping Integration work?
Shipping integration for e-commerce businesses allows automatic retrieval of shipping rates, label generation, order tracking, and seamless communication between the platform and carriers, streamlining the shipping process.
What Does Shipping Integration Automate?
Shipping integration automates the entire process of managing and tracking shipments. It streamlines order fulfillment, generates shipping labels, calculates shipping costs, updates inventory, and provides real-time shipment tracking for businesses.
How do businesses benefit from Shipping Integration?
Shipping Integration enables businesses to centralize shipping and streamline order fulfillment. It reduces manual work, improves accuracy, and enables real-time tracking, which ultimately enhances customer satisfaction, lowers shipping costs, and increases operational efficiency.
Is Shipping Integration compatible with different e-commerce platforms?
Shipping Integration is compatible with different e-commerce platforms as it allows seamless integration of shipping services with various platforms. This enables businesses to automate shipping processes, track orders, and provide customers with real-time shipping information.