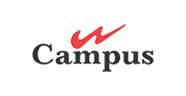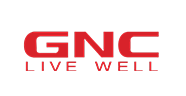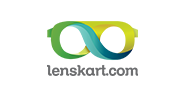 What do we bring to your business?
20-30% Increased Sales Growth
25% Reduced Inventory Cost
Testimonials
"Unicommerce has been very helpful for us in managing inventory, order processing and accounting for our website and all marketplaces. It's real time inventory and order sync features have given us the ability to work on all the online channels seamlessly. It's bundling feature has given us the flexibility of working at combo packs. Unicommerce has played a key role in our growth journey and we recommend using their products for scaling up in online space."
Abhishek Kushwaha
Business Head- E-commerce, XYXX Apparels Private Limited
Unicommerce has been a useful order management system tool. It helps monitor our marketplace inventory and orders systematically. It works well across warehouses and is a good solution
Parag Merchant
Vice President (Business Development and Initiatives), Enamor
Unicommerce was easy for us to use since the very start and we've been using it for over 5 years now. Within a few weeks, we had our analytics functioning, all our e-commerce channels synced, inventory managed and order processing onboard with the help of the software. Unicommerce is user friendly and intuitive. We're able to find solutions to our tasks effortlessly.
Vishal Drolia
Proprietor, Vastramay
Collaboration with Unicommerce has enabled us to unlock tremendous potential in multiple areas of our online operations. Their insights into complex mobility problems and the ability to execute improvements have been impressive and exciting. Cheers to Unicommerce for connecting all the right dots and positively impacting the productivity and profitability of our online business.
C.SRIKANTH
PROJECT HEAD , CENTRO
The kind of space the brand occupies in consumer's life today, we believe it can be extended by taking the brand into other aspects of their lifestyle, and with that vision, we entered into E-commerce. With a rise in the number of orders and more SKU's being added eventually, a goal to give our customers an extraordinary experience we choose Unicommerce to ensure we fulfill our promise with the best class service.
Humair Khan
Assistant Manager – Marketing, Bira91
Unicommerce is a great one-stop solution for the e-commerce and logistics requirements of any business. It has helped us directly integrate our warehouse inventory on a real-time basis directly onto marketplaces as well as on our own website. The orders are seamlessly processed at the warehouse and this has allowed us to scale our online sales seamlessly.
Tanuj Agarwal
Director, Suditi Industries Ltd. (Simplifying Retail for- YouWeCan, Nush, IndianInk & more)
Before we discovered Unicommerce, we relied on multiple spreadsheets & manual efforts, in order to manage incoming orders across channels. But as our volumes grew, managing orders manually became increasingly challenging. Unicommerce helped us streamline & automate our eCommerce operations over the last several months, and their customer support is fantastic to work with. We recommend them to everyone we know.
Gaurav Zatakia
Founder & CEO, Flo Mattress
Unicommerce has been instrumental in automating our fulfillment and warehouse operations across 9 clients from FMCG, Pharma and nutrition industry by providing excellent and responsive support along with the product that helps us to do batch management/ expiry management across multiple clients. The product has helped us meet our key requirements and continues to evolve for us to be able to onboard more clients.
Duong Nguyen and Giang Vu
Operation Director- acting MD and Head of IT & Product, DHL eCommerce, Vietnam
As we scale up our operations, it is important to invest in the right technology platforms and partners to ensure that we are able to offer a superior experience to our customers. With a robust and scalable solution like Unicommerce as our warehouse management and vendor panel solution, we are fairly confident that we will be able to manage our supply chain operations much more seamlessly and we would be better prepared for our next phase of exponential growth
Atit Jain
COO & co-founder, Bulbul
We have been using Unicommerce for a while now and is a very important part of our operations and order fulfillment. Unicommerce has made our life easy in processing orders from various channels be it our own website or market places. The team is very good and supportive.
Jasmin Gohil
CTO, SUGAR Cosmetics, Mumbai
Video Testimonials
The CEO of Brand Studio Lifestyle shares his experience on the scale of growth that Brand Studio has endured during their 4 years of journey with Unicommerce as their warehouse management technology partner.
Watch Parag Merchant, VP Business Development & Initiatives – Enamor share his views on the technology solutions offered by Unicommerce in streamlining their order management needs and simplifying their eCommerce sales on 7 biggest marketplaces including Amazon, Myntra, Nykaa, etc., all from a single panel.
Watch Mr. Prithviraj M N, Sr. Manager HR & Business Development | Xtep India shares his success story about how Unicommerce enabled this leading sportswear brand to manage both their offline – online business with ease, handle stocks efficiently and achieve faster order processing with its robust Warehouse Management System.
Awards