Plug 'N' Play Accounting System Integration
Use a versatile, superior, and highly advanced e-commerce accounting integration to enjoy the benefits of some of the leading accounting systems.

Unicommerce's Advanced E-commerce Accounting Integration
Unicommerce provides seamless accounting integration with leading accounting software for eCommerce, including Tally & Busy. This assists businesses to keep track of key business metrics, manage sales, returns, and inventory from a single panel, making the process of filing returns easier, particularly under the GST regime. 
Accounting Software Integration For Your
E-commerce Business
Combine your major financial accounting functions into one while saving the trouble of re-entering data from different systems to your system that will eventually reduce the chance of accounting errors. 
Tally ERP 9 GST Integration
Unicommerce integrates GST compliant Tally ERP 9 to the leading eCommerce platforms, allowing firms to sell more products online. With the unified single view panel of Unicommerce, you can streamline business operations by sending data both ways seamlessly.
Tally Prime Integration
Unicommerce's integration with GST Compliant Tally allows you to handle sales (B2B and B2C), returns, canceled orders, and inventory in Tally and Tally prime. 
One click Tally prime integration
One-Click Tally Prime Integration will help you do away with the manual work required currently to download the files from Unicommerce's software and manually import them into Tally Prime. This will not only help save your efforts but will also reduce errors due to almost negligible manual intervention.
Busy Integration
Busy reports provided by Unicommerce will completely comply with GST. Using the GST-ready Busy integration, you can easily import the records of returned and dispatched orders.
Intelligent E-commerce Accounting Integration Solution
Get the real-time image of your business finances at any time by integrating the accounting system into your eCommerce management system. 
Sales Order
Get the details of your sales order with the exclusive features of our accounting integration that can help you keep a track of the customer's originating purchase orders.
HSN Code
Update & track each item based on the Harmonized System Nomenclature Code in our software solution as per the Govt. rules. 
Payment Reconciliation
Generate your entire P&L by specifying the input product cost with payment reconciliation in place as it would help you identify payment received against an order item. 
Purchase Order Management
Manage your purchase orders efficiently by sharing the information with the vendor, indicating product (SKUs), their respective quantities along their prices. 
Inventory
Keep track and seamlessly control your inventory so that your cash inflows always supersedes the cash outflows, boosting your business bottom line.
TCS
Widen your tax-net, you can take the advantage of TCS feature available in our software as per the Govt. (vide the Finance Act, 2020) that has extended the scope of Tax Collected at Source.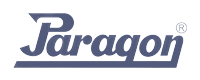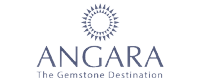 "Unicommerce has been very helpful for us in managing inventory, order processing and accounting for our website and all marketplaces. It's real time inventory and order sync features have given us the ability to work on all the online channels seamlessly. It's bundling feature has given us the flexibility of working at combo packs. Unicommerce has played a key role in our growth journey and we recommend using their products for scaling up in online space."
"The solutions of Unicommerce have enabled us to get clear visibility of our inventory across facility center​s and streamline​s and expedite and kit processing time, ensuring that it reaches our ​professionals on time.​​"​
Related Content on Accounting Integration
The Comprehensive Guide to eCommerce Integrations
To grow your bottom-line efficiently, each business regardless of its size and nature, needs to keep a check on cash inflow and outflow. That's when accounting integration such as Tally, Busy, etc. comes in handy.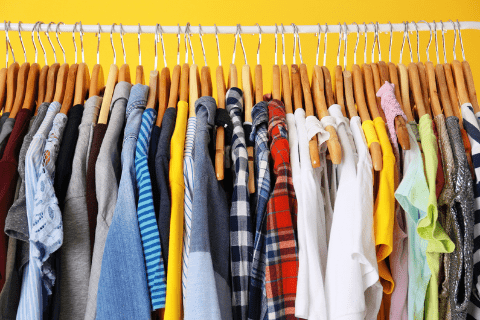 2021 is Weaving the Future for eCommerce in the Apparel Industry
The apparel industry has always been persistent to dress up in the changing scenario. Change has always been the wardrobe essential of this industry, happening almost every quarter of each year.
2021 Omnichannel Retail Trends in the Middle East: Get the Best of Both Worlds!
For the Middle East online shoppers, there is a significant behaviour that Omnichannel can solve for sellers and retailers, helping them cater to the customers in a better way.
Perform The Accounting Functions With Utmost Ease And Avoid Manual Discrepancies!