Multichannel Order
Management Solution
Don't Hold Back Your Ambition,
Sell All Over The World.
What is Multichannel retailing?
Multichannel sales entail engaging multiple mediums to sell the merchandise to the end-users. A company can sell its products through physical stores, telephone, email, catalogues, own website, e-commerce sites and comparison shopping sites.
Multichannel E-commerce Retailing
The e-commerce multi-channels such as social media, shopping carts, comparison shopping sites, marketplaces and company websites all act as various mediums for the consumers to reach out to their desired product or a brand.
The studies on sales volume generated by multiple and single channel mediums show that the sales revenues almost doubled through multi-channel retailing than selling through a single channel.
An intelligently employed multi-channel sales strategy doubles up to support an omnichannel retail ecosystem for the company. Multi-channel approach to reach customers not only ensure creating constant touch with the customers to provide consistent shopping experience but also pulls back the customers for a repeat purchase.
A multi-channel e-commerce platform creates ample opportunities for the company to take its products to their end-users in a meaningful way.
The advantages of enabling multi-channel sales of your brands are many. But what is equally or more important is how you handle the large order and inventory volume at the back end. Unless your system is ready to handle that kind of quantity, having a multichannel retailing strategy as your marketing plan, will boomerang with customer dissatisfaction and hamper the brand image. Thus, reducing your market!
Managing sales from various marketplaces, maintaining optimum inventory so that you neither face stockouts nor oversell, error-free processing of orders in bulk, tracking differentiated pricing across all the channels are extremely daunting tasks a multi-channel platform should handle seamlessly with ease.
In the absence of an integrated multichannel management software solution, you will have to bear a massive burden of operations cost to manage inventories and billing for different channels, warehouses, order processing and shipping, vendor management and customer service management.

Unicommerce's Multichannel E-commerce Solution
Uniware comes integrated with world's leading marketplaces and cart solutions. Magento, Shopify, Amazon, eBay, Flipkart, Snapdeal and much more are already plugged into Uniware as it is designed for multichannel retail. This means that you can share live inventory with all these portals and enjoy the fruits of omnichannel retail.
The speciality of our multi-channel e-commerce software platform is a seamless integration of all things significant in a multichannel retailing environment.
Uniware is specially built for multichannel retail business where you can manage orders and purchases in bulk over multiple channels; offline stores, online marketplaces and carts.
We have extensive expertise in managing retail operations. Our e-commerce solutions assist the companies to sell their products surpassing geographical constraints and reap benefits of tapping new markets.
Uniware is more than just software. It is an automated system designed to work with utmost efficiency in a multi-channel sales environment. It gives you a freehand to scale up your business, while all the backend operations are handled systematically.
Order Management Software
Order fulfilment software enables quick order processing even though the orders are of various criteria, such as mixed prices, varied nature of orders ( fragile/inflammable/expensive etc.), the channel through which an order is placed, delivery preference etc.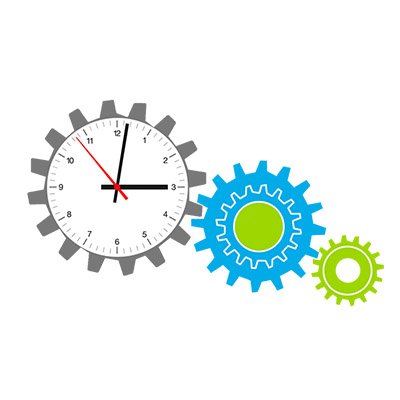 Most Orders Don't Need Hand Holding.
Let Machine do machine's Job
Uniware is a unique Order Fulfilment Service in India that lets you automate everything about online selling. Where to route, how to ship, how much to replenish inventory and every such little thing is taken care by the OMS.
Your precious human brain will be needed only to handle exceptional cases using the manual override feature with this Online Selling Management Software at your desk. Its centralised order processing feature manages orders from online, offline and website – from a single dashboard.
Manual Override Feature is used to set criteria to manoeuvre order fulfilment process. Unless required, the order management module addresses everything automatically from deciding where to route the order to selecting appropriate shipping partner, when and how much inventory to replenish etc.