Our Unicommerce Team
Holding a dual degree (Bachelor of Technology and Master of Technology) in Computer Science from IIT Delhi and Management degree from IIM Bangalore.Kapil Makhija is a seasoned professional with experience across technology, e-commerce, and supply chain. His vision is to make the firm a pioneer in supply chain automation by providing a robust and simplified solution.Having worked in both management consulting and industry roles, he brings in an infectious energy to work each day, defining company strategy and direction, gaining alignment and ensuring each team has what it needs to execute, also providing holistic perspectives on the key strategies to be adopted and the best ways to implement those strategies on the ground.
IIT graduate with over a decade of architecture and development experience in finance, e-commerce and logistics domains, Bhupinder (fondly known as Bhupi) is leading Product Vision and Technology Strategy at Unicommerce. Having contributed to a variety of products — from high-frequency trade platforms to scale-agnostic service oriented multi-tenant solutions – Bhupi is a hands-on-engineer, architect and practical go to market strategist, who has gotten his hands dirty using cutting edge technology solving business problems that delivers long term value to the customers.
Our Leadership Team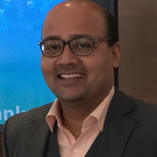 Sanjeeb Padhee – Sales Head
A result oriented professional with laser sharp focus on generating business revenue and new clients for Unicommerce. A strong believer of consultative selling keeps him close in contact with his clients and hence remaining on the top of his game. His strength lies in leading from the front. From answering to unique sales challenges to managing entire sales process to motivating team members – Sanjeeb walks the talk!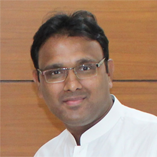 Ankit Jain – Technology Head
Technology leader who has a strong bias towards innovation and relentless customer focus. He loves to execute, innovate and transform teams into being high performance. He has been driving technology vision and delivering technology roadmap towards our journey of solving supply chain problem through technology.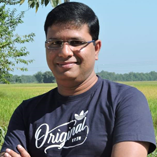 Girish Poojari – Finance Head
Girish is an Ecommerce veteran with a through knowledge of Accounting, Budgeting, Automation and Operational activities. His expertise in Financial Reporting and Commercial Acumen has taken him a long way. He has a rich experience of managing big teams and working with some of the most established brands in the Industry. He is a foodie and invests a good amount of time in cooking & eating with his loved ones.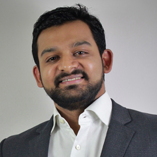 Prateek Mahajan – Operations Head
Prateek is a Business and Operations Leader and has been an Entrepreneur himself. His eye for detail & ability to handle adverse situations with a calm head makes him a popular leader. He has been working in and building startups, primarily with leading e-commerce companies. He loves travelling and can be often spotted on beaches, when on vacation.