How Honasa Consumer, the parent company of Mamaearth, attained a 99.99%+ Order Fulfillment rate for its D2C operations using Unicommerce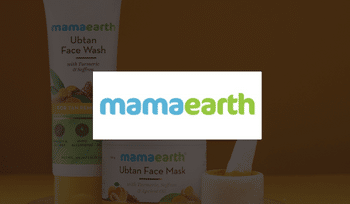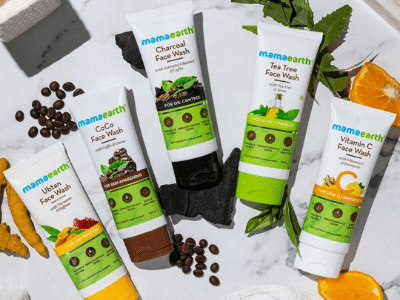 Company Overview – Mamaearth
Founded by Varun Alagh, Honasa Consumer, the parent company of personal care brands, Mamaearth, The Derma Co, and Aqualogica, was started with a mission to offer a line of 100% toxin-free products for mothers and infants. As the name suggests, the brand strives to provide natural products with magic and a blend of natural ingredients.
Since Mamaearth is quite popular among the parents in India, there has been a surge in the demand for their products, especially after the pandemic. As the brand observed the rapid hike in the demand, the solution that they were using started to break and resulted in data inconsistencies and operational hassles, which made them search for a platform where they can manage order and inventory across channels and segregate orders as per the regional locations.
Challenges : Process, Operations & Management
Unsynchronized inventory operations, and issues in data sanctity & reporting
Facing difficulties in managing orders in bulk
Difficulty in handling the order returns
Unable to create B2B e-invoices as per Govt. regulations
Witnessing problems in enabling dynamic QR code on B2C invoices
Having trouble in segregating multiple orders city-wise
Inconvenience in capturing errors while generating AWB number
Required a robust ERP integration with SAP to streamline overall business operations
Collaboration with Unicommerce
1. Centralized System:
Complete automation: One of the most crucial aspects of Unicommerce's association with Mamaearth was that it centralized the value chain operations and enabled synchronized & automated processes across multiple brands, including Mamaearth, The Derma Co, and Aqualogica.
2. B2B Enhancements
Discount grouping: Striving to have personalized prices/discounts for different channels/customers, Mamaearth wanted to create discount groups. Unicommerce introduced a feature — discount grouping — through which the same SKUs can be sold to various customers at multiple price ranges.
Bulk orders: Mamaearth didn't want to enable the automatic inventory allocation option for bulk orders. Unicommerce provided a feature (for B2B orders) through which the brand was able to create orders in bulk by default and prioritize their order fulfillment needs. The brand named/marked the channel as BULK. While fulfilling bulk orders became easier, Mamaearth processed up to as high as 10,000 items in an order.
3. Enhanced compliance with government regulations
E-invoicing & E-way bill: Mamaearth was able to follow the E-invoicing compliance by the Indian Govt. through Unicommerce's unified panel as it enabled them to process B2B transactions via the NIC portal. Furthermore, Unicommerce also enabled Mamaearth to generate the E-way bill seamlessly, letting them deliver goods with utmost ease.
B2C invoices: As per the compliance by the Indian Govt., Unicommerce provided the QR code for B2C invoices. With this feature, Mamaearth was able to let the customer scan the QR code and make online payments in case of COD orders.
4. Returns Management
Minimized returns: Being the most cumbersome task, it was difficult for Mamaearth to manage their order returns. But with Unicommerce's returns management feature, they enabled 100% visibility of stock movement, and a faster inventory turnaround while attaining a drop in returns by 300%.
Significant reduction in customer-initiated Returns: Moreover, Unicommerce's robust quality check process minimized any sort of customer-initiated returns.
5. Order Processing & Logistics Management
Filter feature: As Mamaearth observed a rapid hike in their sales from both tier-1 & tier-2 cities, it became difficult for them to bifurcate the orders. With Unicommerce's filter option to filter cities, the brand was able to segregate the orders based on the regions. This enabled the brand to plan its inventory across 9 warehouses while ensuring next-day deliveries in tier-1 cities and >=3 days for tier-2 & tier-3 cities.
Error log feature: Mamaearth used to face certain errors while generating AWB numbers with respect to third-party API integration. With Unicommerce's Error Log Feature, they are able to detect the errors and download the data for reference that mentions where the problem occurred, letting them solve it easily.
6. Robust ERP Integration with SAP
As the brand has a wide reach in both online and offline markets, there was a dire need to manage regular business operations; the brand needed a full-fledged comprehensive tech stack and a centralized system to manage the same. Unicommerce helped Mamaearth in getting a seamless integration with SAP to help the brand to streamline its overall operations.
Impact on the Business – Then and Now, How the things changed
After their association with Unicommerce, Mamaearth observed incredible results and a drop in returns by 300%. The automation in the e-commerce operations empowers them to sell their products over 6 platforms including, Amazon Flex, Flipkart smart, Magento 2, Tata CliQ, Myntra PPMP, and Unicommerce's custom channel for B2B order management.
Coming over to the Warehouse management system of Unicommerce, Mamaearth has experienced exponential growth and was able to expand its portfolio while managing 9 warehouses across locations. Furthermore, the centralization of warehouse, inventory, and order operations resulted in an order growth of 144% in the short span of 8 months.
The simple yet robust tech infrastructure of Unicommerce allowed them to handle a live inventory count of 8.7M+ all while increasing their fulfillment rate to 99.99%+, which has assisted the brand to employ result-driven performance. The real-time inventory management and comprehensive automation ensured that the brand was easily able to scale up to achieve 3M+ dispatches/month.
Hassle-free Business | Higher Sales | Lower Operations Cost
"We believe that technology will continue playing a critical role in our growth journey. Having Unicommerce as our technology partner for our e-commerce order management has been instrumental in building the right efficiencies in our supply chain operations. They have an evolved e-commerce focused supply chain solution and their ability to meet evolving business needs of this space makes us confident of the value that Unicommerce will keep adding in our next phase of growth."
Automated order operations resulted in a 99.99%+ fulfillment rate
Real-time inventory management ensured 3M+ order dispatches/month
Optimized operations management led to 144% order growth in a short span of 8 months
Multichannel order management enabled to handle 10,110,393 live inventory count
Having a live catalog count of 2080, experiencing an increase of 176% growth
The average order-to-ship time decreased to 17 hours
Marketplaces increased
from 1 to 8
Download the success story to
draft your learnings

and boost your

business growth exponentially!