About The Marketplace & Carts Conclave
Unicommerce brings to you the Marketplace & Carts Conclave, a pioneering event for the e-commerce industry, uniting global marketplaces, carts, brands, and solution providers on a single platform to share their insights, best practices, and ideas with the goal of helping each other grow and thrive in the e-commerce industry.
The second edition of the Marketplace & Carts Conclave promises to be even bigger and better than before. Building on the success of the previous edition, this year's event will feature an even more diverse range of speakers, panel discussions, masterclasses, and networking opportunities.
Mark your calendars and prepare for a day of learning, networking, and growth!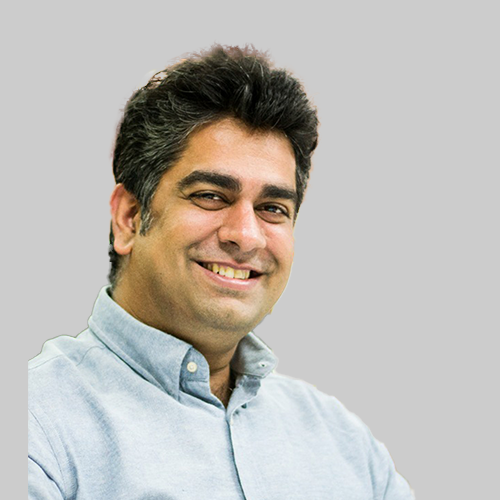 Akshay Ghulati
Co-founder - Strategy and Global Expansion, Shiprocket
Varun Alagh
Mamaearth (Guest of Honor)
Atul Mehta
Chief Operating Officer, Shiprocket
Saahil Goel
CEO and Co-founder, Shiprocket
Praful Poddar
SVP - Product Management, Shiprocket
Umair Mohammed
Founder & CEO, Wigzo by Shiprocket
Samir Ratanjankar
SVP, Marketing and Advertising, JioMart
Chandrashekhar Y
AVP Direct Sales, Jiomart
Praveen Srivastava
VP Sales and BD, JioMart
Swarndeep Singh
CEO, Logic ERP
Inayat Guram
Business Development Manager, Logic ERP
Siddhant Rana
India and South Asia, Market Development Lead, Shopify
Divya Chaudhary
Head - Seller Acquisition, Global Sales, Amazon
Smita Singh
Head DTC Strategy, Samsung
Ritika Taneja
Head E-Commerce, Group M
Girish Singhal
Business Unit Head - Marketplace, Snapdeal
Kapil Mittal
Chief Strategy Officer, Power Gummies
Rahul Gupta
Co-founder, Industry Buying
Abeer Sharma
Head - Marketplace Ads, Adyogi
Pankaj Bhatnagar
SVP and Country Head, Netcore
Suyog Malviya
National Head - Lifestyle
Aqib Mohammed
Co-founder, Power House 91
Baqar Naqvi
Founder & CEO, Upriver
Harshit Vij
Co-founder, Freecultr
Ankit Gupta
President Ecommerce, FabIndia
Aakriti Rawal
Co-founder, House of Chikankari
Sumit Aggarwal
Partner, Sampoorn Marketing
Rahul Kaushik
VP - E-commerce, T.A.C
Ishaan Sachdeva
Founder & CEO, Blumangoes Ventures Pvt.
Siddharth Gupta
Co-founder, Notifyvisitors
Rahul Grover
Brand Head, Little Tags
Kapil Jain
Director E-commerce, Bombay Shaving Company
11:15 AM – 12:00 NOON IST
12:00 AM – 12:30 NOON IST
Registrations and Networking High-Tea
Fireside Chat
Building Global Brands in India (Kapil Makhija – Varun Alagh, Mamaearth)
Panel Discussion 1
How to Launch Your Product on Marketplaces and Websites
Masterclass
Evolution of E-commerce Ecosystem by Atul Mehta, COO, Shiprocket
Panel Discussion 2
How to Scale Up Your Sales on Marketplaces and Websites
Fireside Chat by JioMart
How to Grow Business on E-marketplace
Panel Discussion 3
Think Local and Sell Global
Panel Discussion 4
Build Brand Loyalty Amongst Young Aspirational
Panel Discussion 5
Decoding D2C
Fireside Chat by Shiprocket
Building Whatsapp Commerce for Bharat. How Can Sellers Leverage the Platform
Panel Discussion 6
Drive Profits With Omnichannel Marketplace Strategies
Presentation by Logic ERP
Fireside Chat by Unicommerce
Marketplace's Helping Traditional Brands Go Online
Panel Discussion 7
How Do They Do It – All About Marketplace Operations
• Accounting & Reconciliation
• Business/Function Heads
How to launch your product on marketplace?
How to Scale-up your sales on a marketplace?
Decode the Emerging
Trends of D2C
Drive your profits with Omni
How they do it? – All about Marketplace Operations