Omnichannel
Retailing Simplified
Omni channel solution is the key to ensure same level of
customer experience irrespective of where the customer
decide to purchase from (online marketplace or offline store)
Unicommerce Omni commerce platform enables central management of orders and inventory of online & offline stores.It also helps e-retailers in the routing of an online order to nearest store, thus providing a uniform experience to customers and also leads to minimized logistics cost.
What is Omnichannel?
Omnichannel retail means utilising multiple sales channels to provide the customers with a seamless shopping experience.
Wikipedia defines omnichannel commerce as: "a cross-channel business model that companies use to improve their customer experience."
End user-centric domains such as retail, financial services, healthcare, government establishments, telecommunication are the front-runners in employing omnichannel business models.
Difference between Omnichannel and Multichannel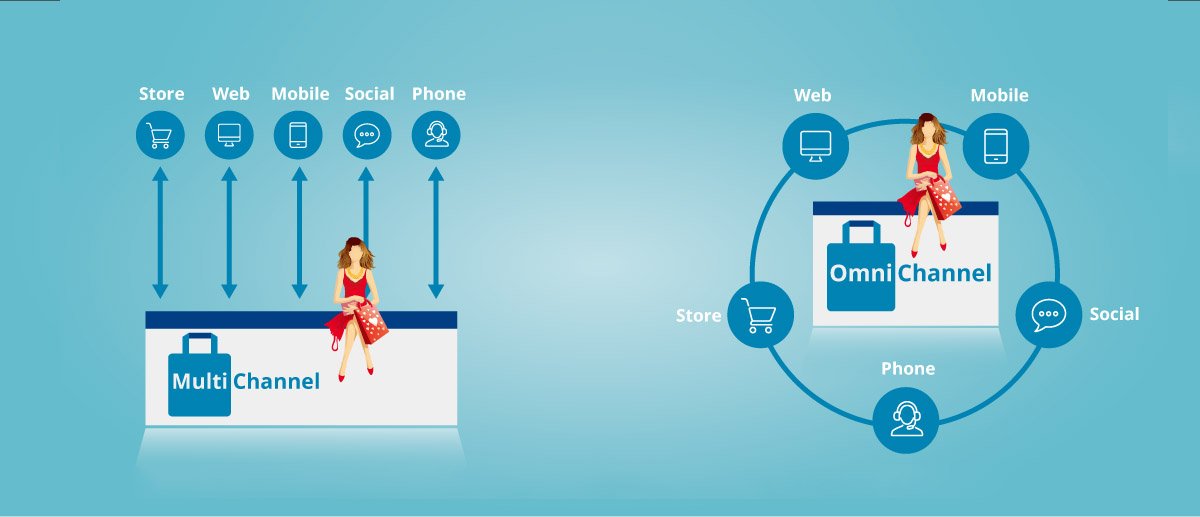 In multi-channel approach, the brand or the company's product takes center stage and, the various means of sales and marketing (online store, physical storefront, e-commerce sites, and social network sites) provide shopping options to the customers.
In omnichannel approach, the customer takes center stage while all the above-stated multi-channels overlap to give the customer a best possible shopping experience upholding the brand value.
A multi-channel business focuses on making the product or service available to the customers in as many ways as possible and letting him choose to shop through any of them.
An omnichannel business focuses on creating an uninterrupted experience for the customer through multi-channels; irrespective of the medium he chooses to shop.
Omni-channel and Retailing
Retailing through omni-channel is the trending sales avenue that meets the challenges of new-age markets. E-commerce is at its peak and is lapping many organisations into its growth story.
Retail technology arena is witnessing innovative solutions to address various retail business challenges; points of sales, logistics, order management, inventory management, data handling, customer satisfaction, brand loyalty, margin management, vendor management etc.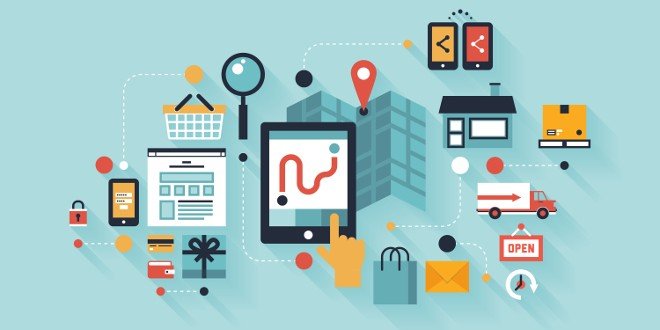 Add to this various ways and means a customer chooses to shop with you; from your physical or online stores, or online marketplaces.
Multiple channels of sales open up a whole new bunch of retail operations and management challenges that are herculean tasks to streamline.
Many retail operations solutions are like a round peg in a square hole. They fail to create a unified ecosystem to handle omnichannel retailing. Thus, affecting the business effectiveness on all levels.
Uniware– Unicommerce Omni Channel Solution
Omnichannel supply chain management is the key solution offered to retailers to provide instantaneous and centralised cross-channel order and inventory management.
The omnichannel retail software empowers the retailers to engage their customers with the consistent quality service across various channels of markets; online marketplaces, physical stores or a company website.
Unicommerce's omnichannel solution is a sophisticated retail software. It routes the orders made online directly to the nearest store for fulfillment. Thus, reducing the order processing time and logistics expenses.
Check out How Omnichannel Commerce Solution Eases your Retail Supply Chain
Centralised Inventory Management
The Unicommerce omni-channel software updates the inventory in real time across multiple locations and automatically syncs the stock status with 40+ marketplaces.
The solution brings the offline inventory into centralised inventory pool and lets you set priorities and benchmarks seamlessly. All the retail points receive accurate stock information. These automated inventory updates help you plan the stock and abstain from overselling.
Perks you will be fond of:
Accuracy and visibility of inventory
Automatic stock replenishment
Efficient inventory turnover
Higher sales volume due to optimum inventory planning
Reduction in working capital
Insightful strategies for inventory management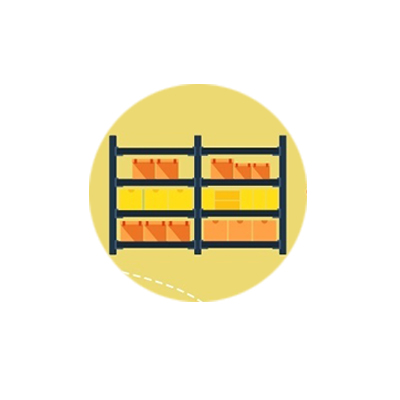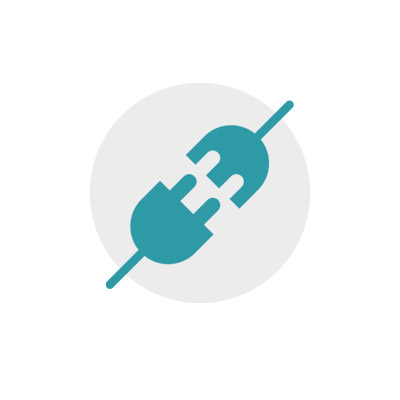 Integrated Omni-channel Order Management
Since the customer has many options from where he would place an order for your products, it is crucial to have an assimilated and robust cross-channel order management system in place.
Unicommerce's retail solution integrates orders from e-commerce sites, company site and the physical stores and processes it in bulk to keep the logistics costs low.
The orders from various POS can be allocated to the nearest store for processing and shipment. The process allows you the flexibility and ease of routing the orders based on geographical criteria such as state location, city location, pin code etc.
Our software hosts pre-integrated marketplaces and shopping carts, like Amazon, eBay, Snapdeal, Flipkart, Shopify, Magento etc. Along with your brick-and-mortar stores, you can integrate orders from 40+ marketplaces and generate invoices, labels and manifests in a jiffy.
Perks you will be fond of:
Quick and easy prints of labels, invoices and manifests
Integration of orders across 1000+ Stores
Reduced logistics cost
Assured customer satisfaction
Reduced order processing time
Flexibility to control the order allocation
Single window monitoring of orders and inventory across multi-channels
Simplifying Logistics
The best part of Unicommerce's omni-channel e-commerce solution is smooth and easy shipping of orders. We have integrated 30+ shipping partners and in-house logistics to enable the organisations to expand their reach and deliver anywhere in the world.
Based on the region, price, and weight of the order fulfilment, you can assign an apt logistic partner for shipment of the order. If self-shipping the order is the suitable option, you can choose to self-ship the order and track it too.
The customers too can choose how they want their orders to be delivered. They can either pick from the physical store nearby or may prefer to receive at their doorstep.
Perks you will be fond of:
Reduced order fulfilment time
Higher customer satisfaction
Expansion of your reach by crossing geographical hurdle in delivering orders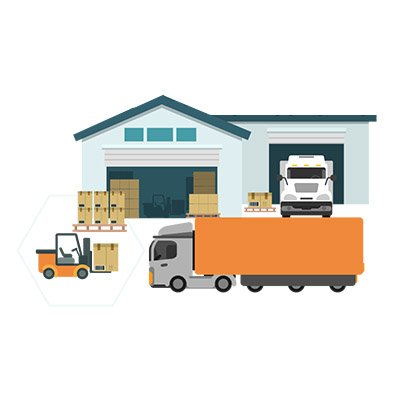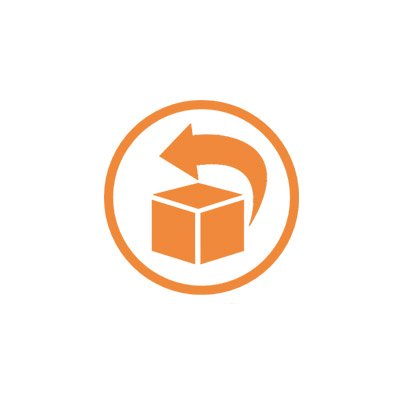 Hassle-free Return Management
Making an order return and managing the order returns, is a critical thing for both customers and the organisations. It defines the customer's experience of shopping with you and mirrors your commitment and efficiency in the way you handle the returns.
When you are an omnichannel retailer, managing the returns can pose a bottleneck in your supply chain.
Unicommerce's omnichannel strategy for returns management helps unify online and physical stores and deal with order returns effectively.
Perks you will be fond of:
Unabridged integration of marketplaces and stores help carry out the receiving of returns easy
Positive brand image in the market
Swift inventory update across multiple locations
Online/Offline Store Integration
Unicommerce Omni channel platform provides a seamless integration of offline and online stores including websites and marketplaces to enable perfect O2O commerce.
Processing of online, website or offline store orders can be easily managed across multiple store location providing uniform customer experience which is the key to success in Omni channel retailing.
Perks you will be fond of:
Pre-integrated 40+ Marketplaces
Process orders in bulk for quick dispatch
Manage online, website , offline store orders from a single panel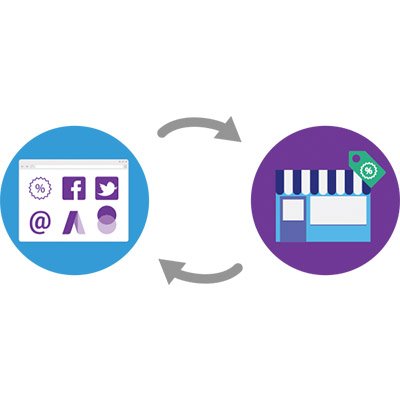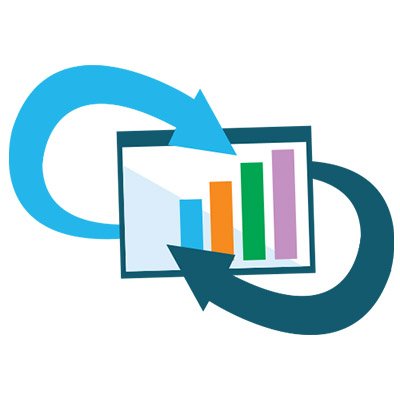 Dynamic Order Allocation
Robust dynamic allocation for online orders to ensure that the online orders get routed to nearest offline store to minimize logistic cost. The order routing is flexible, and can be done based on the pincode, city location, state location etc.
Perks you will be fond of:
Minimize logistics cost
Flexible rule definition for order allocation
Scalable solutions to manage 1000+ stores
Integration with Current ERPs
There would not be any roadblock working with Uniware. All your current ERPs ( Tally, Base, Oracle, Navision, SAP etc.)  get effortlessly integrated into our omni-channel software product.
Retail supply chain information such as inventory status and order details are automatically updated in the ERPs.
Simultaneously, the orders from multi-channels of retailing reflect in the ERPs to bridge the information communication from e-commerce points to the organisation's internal MIS.
You can route inventory from an ERP to 40+ marketplaces enlisted in the Unicommerce's omni-channel retail solution.
Perks you will be fond of:
Real-time business information updations in all the systems
Easy tracking of inventory and orders from cross-channel
Centralised Omni commerce platforms ensure smooth functioning of business operations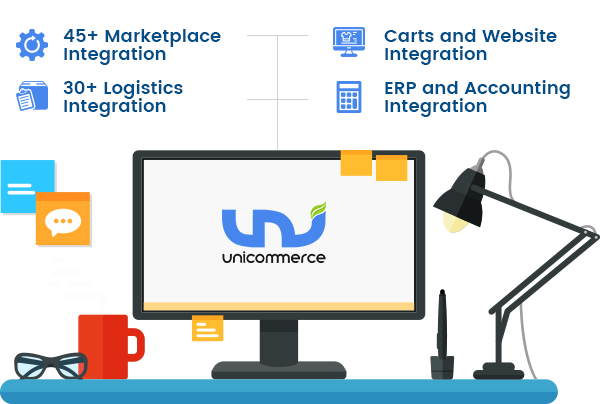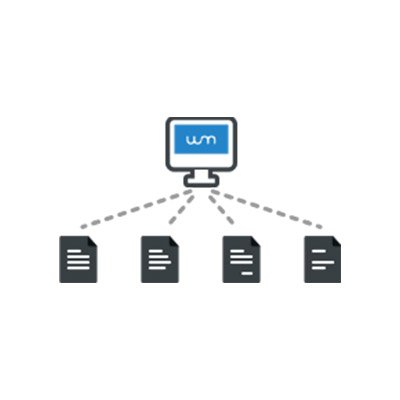 Periodical Data Generation
Business information, whether internal or external are valuable tools to the organisations. The regular daily, weekly and monthly operations reports help you build your strategies from grassroots and dominate the market.
Perks you will be fond of:
Increased productivity
Better streamlining of operations
Lowered unexpected costs
Improving sales volume
Higher margin on every order
Our Clients

Request A Demo
Unicommece's multi-channel management system is a value-add to your retail operations structure; enhancing and fine-tuning the every-day business operations.
We believe in delivering what we promise. Call us to fix an appointment for a demo and more details.