Warehouse Management System
Unicommerce SCM Solutions
Recognized as a notable vendor by Gartner.
Maximize your warehouse performance with Unicommerce highly advanced Supply Chain Management Solutions to centrally manage your Online & Offline(B2B, B2C) business using cloud-based warehouse management software
Warehouse management system is an automation software that streamlines everyday operations in the warehouse.
Every business whether online or offline needs a right warehouse software to manage their distribution channel. A well-defined WMS software boosts business revenues and fosters healthy business relationships with various stakeholders of the business, such as vendors, customers, investors, and the internal team. (read more)
Unicommerce cloud solution is used by 10,000 + customers to automate their supply chain operations for online and offline business. It is specially customized to the needs of Manufacturers, Wholesalers, Distributors, Retail Chains and Individual Store owners to save operational costs.

UNICOMMERCE WMS SOFTWARE
While a basic warehouse software only manages the stock location and stock level of the goods in a warehouse, an advanced warehouse management software like Uniware understands the dynamism required in a warehouse solution which operates in an omni-channel retail scenario where virtual and physical marketplaces overlap each other, and the difference between the sales channels are blurring.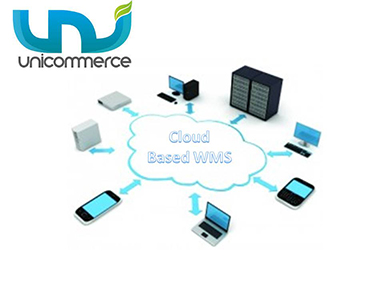 We understand that warehouse operations are the backbone of any business. E-commerce retail relies heavily on warehouse efficiency. The Unicommerce Warehouse software collates online and offline businesses catering to B2B or B2C.
The Uniware warehousing software assists in centralising the crucial tasks such as maintaining healthy stock levels automatically and location-allocation in multiple warehouse sites along with real-time inventory management, automated purchase management, routing and tracking of shipments, order management from multiple POS etc.
The Uniware- warehouse software solution is methodically aligned with the best warehousing practices in the industry.
Key Benefits:
Increase Labour Productivity
Improve Warehouse Space Utilization
Improve Inventory Visibility and Accuracy
Increase On-Time Shipments

Key Features of Uniware WMS that Enable Efficient Warehouse Functioning
Inventory Management
Real-time inventory information is updated across multiple locations (both offline and online sites and multiple warehouses) simultaneously. The software is integrated with 45+ online marketplaces to ensure your product is visible everywhere.
Key Features
Auto inventory replenishment
Handheld supported
FIFO stock picking supported
Cycle count enabled
Aging inventory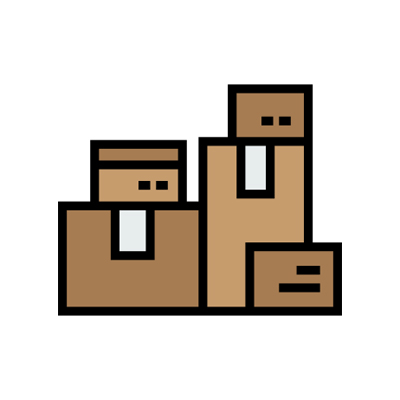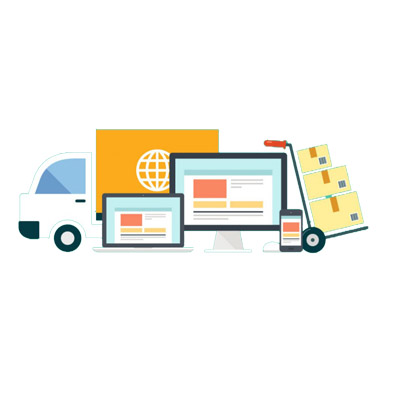 Order Management
The fastest and error-free order fulfilment wins the customer. Keeping customer expectations at the heart of the process, we have built a dynamic warehouse management software that automatically updates and routes the order to the nearest warehouse point for processing. If need be, depending on the order, the stock can be picked from multiple warehouses in a time-efficient manner.
Sometimes the orders are small and unique, to fulfil such end-user orders, the Uniware consolidates the orders from storefronts and e-commerce sites to efficiently dispatch them in one go with limited stock picking time in the warehouse.
Key Features
Manifest print
Label and invoice print
Unify online and offline orders
Warehouse Inward
Uniware warehouse solution is aligned with best industry practices. Best of pick and dispatch practices of industry leaders are imbibed in the software to refine the inward warehouse process. The feature ensures faster delivery cycle.
Key Features
Goods received
Shelf / Bin/ Zone allocation
Advanced ship notice
Purchase order management
Quality check
Automatic stock replenishment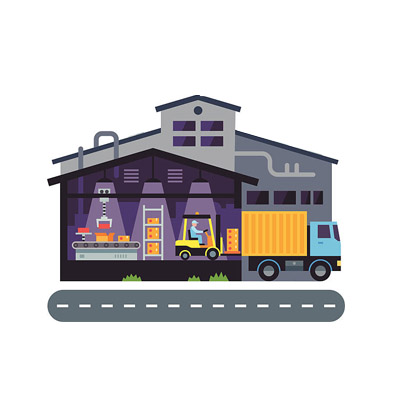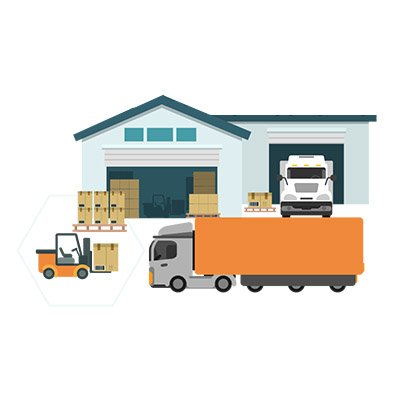 Warehouse Outward
Given that omni-channel marketing is taking the commercial activities by storm, keep your foot firmly grounded by tracking warehouse activities. Every item moved into or out of warehouse is tracked, thus reducing the difference between actual inventory and virtual inventory.
Key Features
Gatepass management
Purchase order management
Non-returnable items
Stock transfer
Return to vendor
RFID Barcode Scanning
Our superior barcode scanning system eases stock receiving and dispatching process in the warehouses. The barcode captures precise and intricate details of every item.
Key Features
Returns handling
Serial barcoding
SKU level barcoding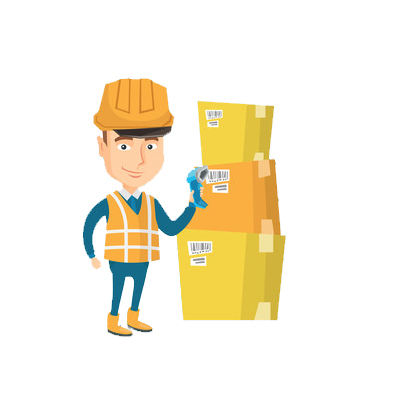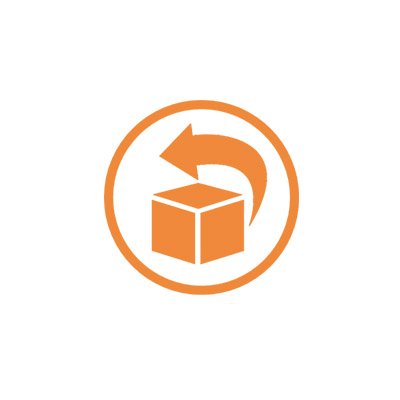 Returns Management
Courier returns or returns to the point of origin and customer initiated returns need to be differentiated at the warehouse. The volume of returns from multi-channels poses a tough challenge to manage the returns impeccably.
Unicommerce's smart warehouse software, not only differentiates the type of returns but also integrates with accounting ERP and the supplier's account. As well updates the internal teams and the customers. A holistic approach to returns management like this serves yours and the customers' interest promptly.
Key Features
Customer return
RTO return
Logistics Management
Warehouse automation software of Unicommerce comes with pre-integrated shipment partners. You can choose the desired logistics partner and assign the delivery of orders. No more hunting for shipment partners, negotiations and following up. With one click you can assign the order shipment and track it.
Key Features
30+ pre-integrated shipping partners
Track the shipment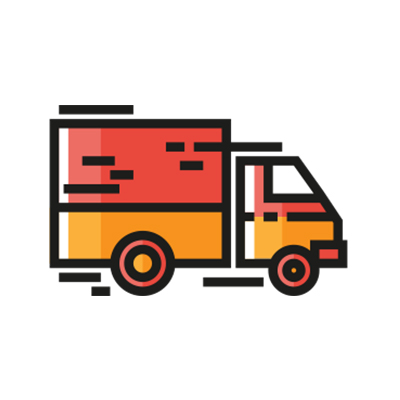 Benefits offered by UniwareWMS
Regular inventory
rotation
Ensures quality and freshness of the product. You can set stock thresholds for auto stock replenishment; saving you from stockouts and overstocking problems.
Stock Audit
Conduct location specific audit of your inventory with handheld and cycle count supported WMS.
Dispatch bulk orders
Build capability to process the orders in bulk and reduce operational cost.
Pre-integrated marketplaces
The 45+ pre-partnered online marketplaces are ready to host your products/brands.
ERP integration
What do you do with current ERPs? The WMS smoothly integrates with all the existing ERPs.
Pre-integrated logistics partners
We have done the groundwork for you and enlisted 30+ reliable logistics partners. You can confidently choose the one who is perfect to ship your orders based on your parameters.
Data at your fingertips
Get inventory and sales analysis regularly to revise your supply chain policies to meet the market demand.
Centralized inventory
Inventories across multiple locations (online and offline) are just a glance away. You will have greater inventory visibility and accuracy.
Quick clearance of
ageing inventory
Old inventories can be identified and removed quickly from the warehouse so that you can utilise warehouse space optimally.
Centralised log-in
Manage purchase orders, vendors and their inventories in a single dashboard of the software with just one log-in.
Save time and cost
Unicommerce's WMS is cloud-based, which help you save on infrastructure setup cost. The system will be implemented within 2-3 weeks and is billed monthly. You need not pay upfront for the implementation either.
Long lasting partnerships
The streamlined processes forge trusting relationships with the vendors, contributing to business sustenance.
Manage purchase orders
The one-stop sales and inventory information helps in taking timely purchase decisions. You can strategically place purchase orders, decide reorder volume and create automated purchase orders.
Increased productivity
Order handling rate per person rises with Unicommerce's warehouse automation software. The streamlined warehouse management reduces workforce cost considerably improving the efficiency of people and processes.
Request A Demo
Unicommece's multi-channel management system is a value-add to your retail operations structure; enhancing and fine-tuning the every-day business operations.
We believe in delivering what we promise. Call us to fix an appointment for a demo and more details.