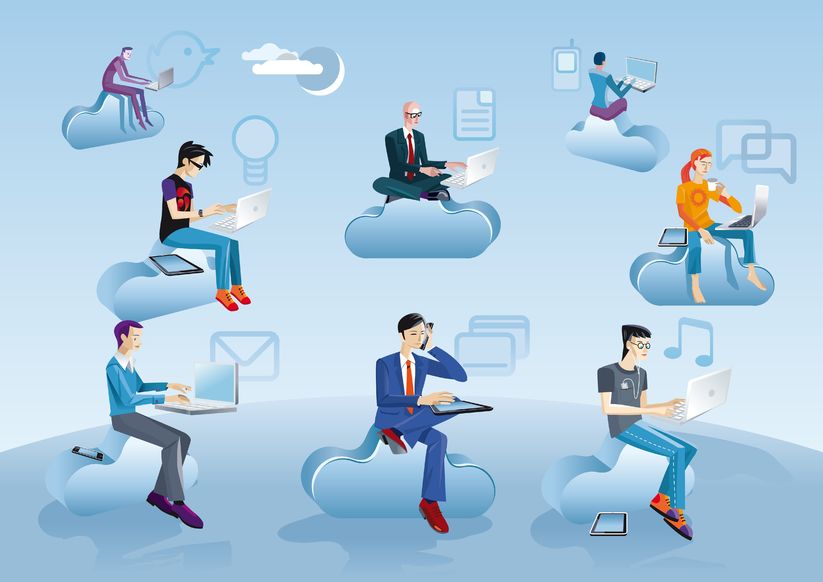 At the risk of over simplification, a cloud is "something" that can be accessed and used when you are connected to the Internet. This "something" could be replaced with a service, product, technology, solution or application.
So when it comes to a cloud product, it is basically the product that you can use when you have access to the Internet. Gmail is a classic cloud application. Just like Gmail, you can access any of your cloud based services from multiple devices. All of them are hosted with their providers.
With the advent of cloud computing, industries have been rapidly transitioning from traditional centralised management models to the cloud based mobile solutions. Cloud technology is especially aligned with some very common Indian traits.
Checkout the following 7 ways in which Cloud works great for Indians…
1. Indians and Freebies – A connect stronger than many may follow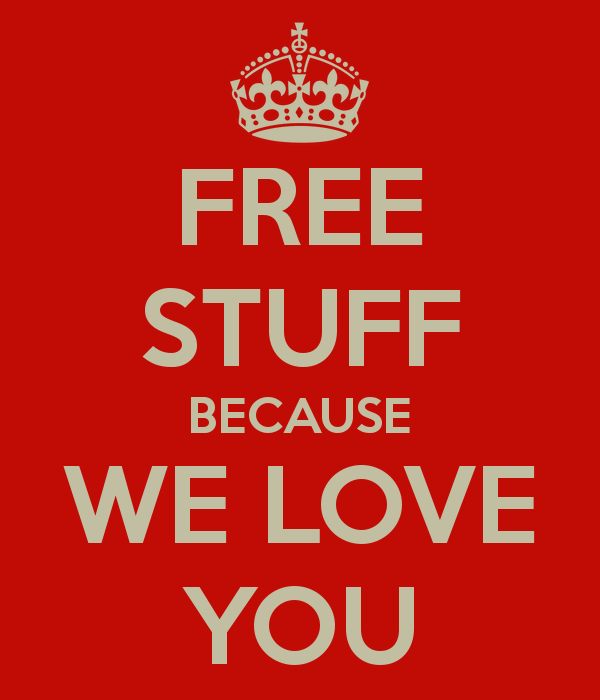 David Ogilvy has identified "FREE" to be one of the most powerful marketing words. He may have surely included Indians in his study. Give it for FREE and it becomes difficult to spare. This actually kicks of your journey with a cloud technology. Most cloud services offer a freemium model. There are basically 2 styles here. You get access to the complete service for a limited time. If you are satisfied and want to continue with it, you'll have to start paying. The second style is the one wherein you get limited access to a service. If you are happy and want to use the complete functionality, then you have to upgrade to the premium model.
Cloud technologies can use such revenue models as there are no hardware and manual setups involved. Delivering cloud services is rather easy and cheap. Companies don't have to spend much per customer. So the overall pricings too are well within anyone's budget.
This model suits for Indians for 2 reasons –
1. Love for freebies
2. Overall reasonable and economic pricing
2. We want to know how much it all costs; but we don't want it all – at least not immediately –

Cloud solutions don't cost a fortune. They are flexible. You can start with a plan that meets your immediate needs. A certain plan allows a fixed number of users, transactions, orders or some other similar parameter. If your business grows beyond these, then only you'll have to move to the higher costing packages. This covers any risk of overspending.
Your cloud services will cost more only if you expand. And expansions indicate you are doing  good in business. So there's nothing to complain about. Such services make you more productive on all fronts. You won't mind paying more.
3. Enough is Never Enough-

This is another Indian trait that is very difficult to miss. No matter how many people claim that a certain service is complete value for money – Indians somehow manage to see what else is possible.
This one characteristic makes a cloud solution an absolute delight for Indians. Cloud services keep on improving. New features and greater functionality are continuously added to them. New versions are released often.
Your investment is repaid thoroughly through these consistent upgrades. You get free access to all the upgrades for as long as you are a member.
4. Cloud is as Good as a Shared Auto
Indians understand and value the concept of sharing. They do so very well as it significantly brings down the individual costs – just like a shared auto.
Cloud solutions, too, are based on the idea of sharing. Just like any other businesses, development of features and functionality for a cloud service too requires capital. But individuals don't face the impact of such costs as they are shared by the complete network.
5. Indians find Maintenance Extremely Taxing
Nothing to be proud of, but we are really bad at maintenance. Be it maintaining our country or the public infrastructure, we aren't star performers.
Following this tendency, our business solutions too shouldn't demand a lot of attention. Cloud products don't need maintenance. The cloud product makers take care of everything – right from delivering the services to forcing the updates. All the maintenance falls in the share of the makers.
A special shout out for this feature – You DON'T need any reminder for  any updates. They are AUTOMATIC.
6. Zero tolerance for Corrupt Copies
Honestly, we can't even afford 1% of the population to get corrupt; because that too would be a massive number. Indians are naturally sceptical about getting cheated. This tendency reflects in their cyber space too. They pay special attention to the credibility of any software that they use for business. It could be mentioned as just another reason why cloud solutions can be really popular with Indians.
All cloud services are hosted at their providers' centres. They are never installed in a system. They can only be accessed through a system with the help of internet.
Virus infected or corrupt copies can never create problems with cloud services. They are not susceptible to such attacks.
7. Cloud Systems Inherit the Classic Indian Joint Family Structure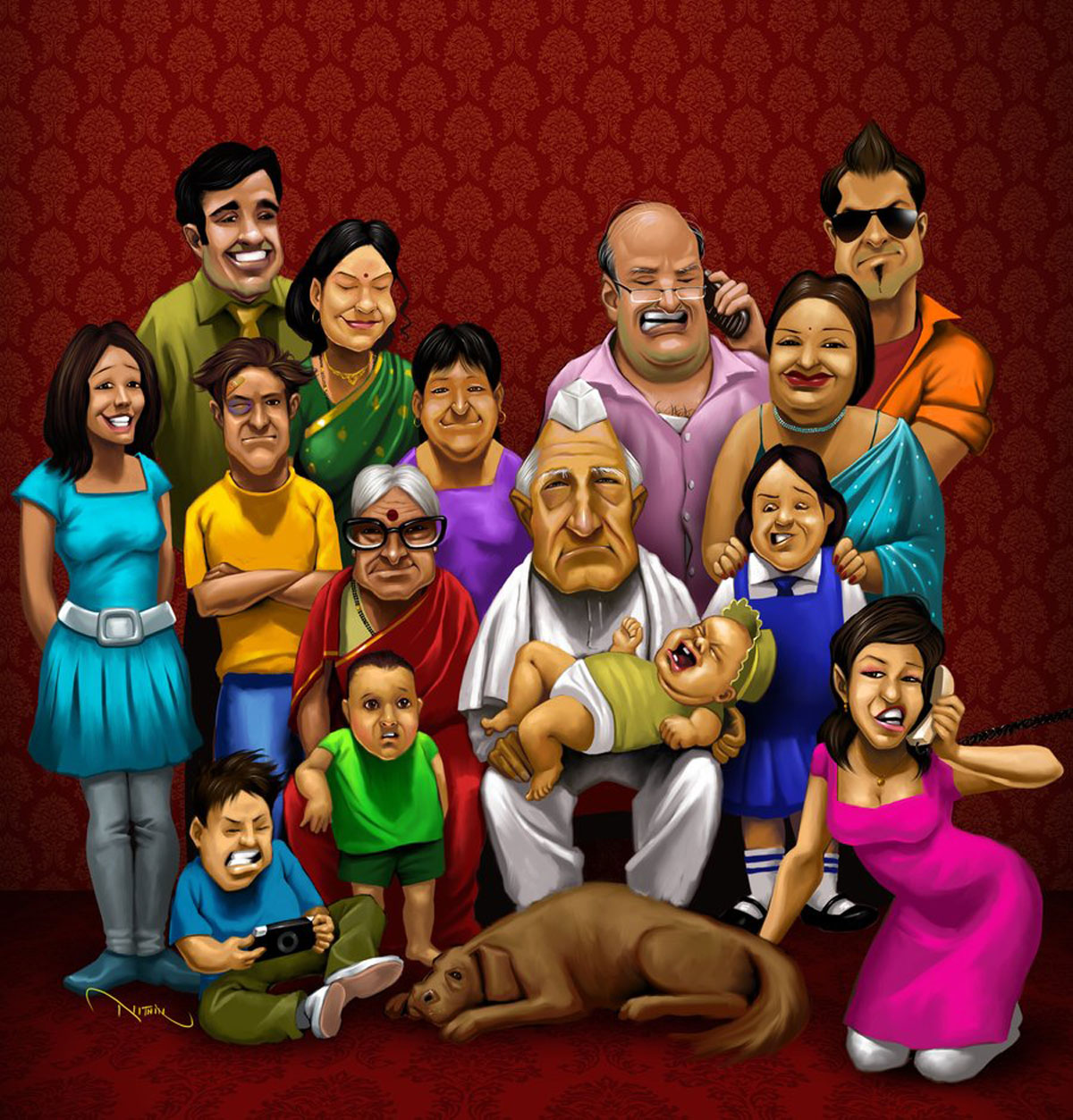 You'll rarely come across stand alone cloud products. Typically a couple of products are bundled together and then sold as a package. This is sensible as companies take resort in cloud solutions for managing complex departments like sales, accounts or HR. It is not possible for a single product to deliver functionality to take care of each of these.
If you run a business, you will need many cloud products. So it's important that you ensure each product is compatible and can be integrated smoothly with the rest of the machinery.
Unless all the products work in cohesion, your overall productivity may be compromised. The next time when you subscribe to a cloud product, do spend some time understanding its integration capabilities.