Unicommerce's Trip to Jim Corbett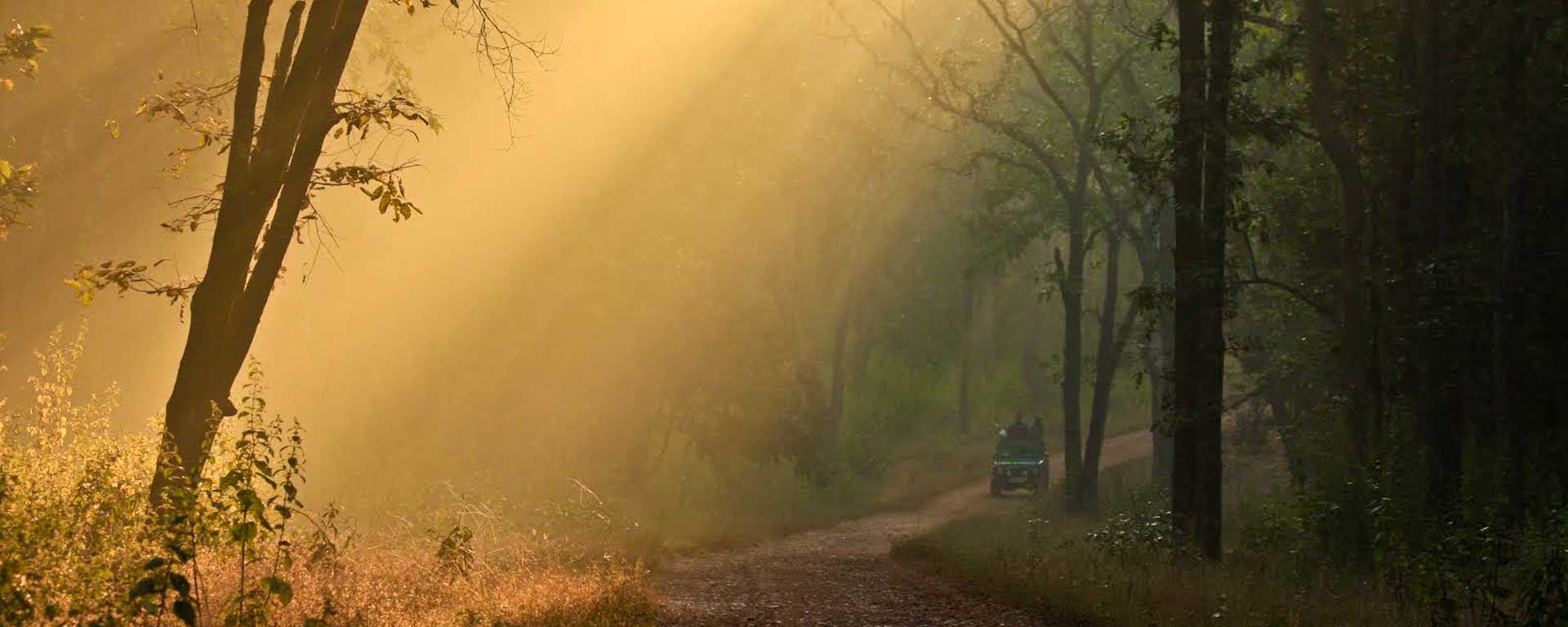 You might have read or heard many stories from a lot of people about their trip to Jim Corbett National Park. But the one I am going to tell you now would be the first of its kind.
Are you sure you want to be a part of this journey? Let's begin then.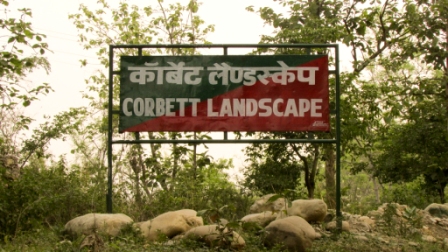 It was in the month of June, 2014 – peak of Delhi summer when Unicommerce planned for a trip Jim Corbett National Park. While it was 48 degree in the capital, it was 46 degree in Jim Corbett.
Anyway, who cares! For us- it's the journey that matters, not the destination.
So when the destination was fixed and the resort was booked; we had nothing else to do but to get ready to rock the journey. On 6th June, Friday night we started our journey from Delhi, and on the very next day we reached our destination- the Jim Corbett National Park.
Jim Corbett National Park is in Nainital district of Uttarakhand and was named after a legendary British hunter Jim Corbett. He was famous for hunting a large number of man-eating tigers and leopards across India. It is one of the oldest national parks in India established in 1936.
When we first heard about the destination, we got extremely excited. And why not, we were going to encounter the King of Jungle. Just thinking of that moment when we would actually encounter the Tiger, made us feel WOW. However, the real moment was yet to come.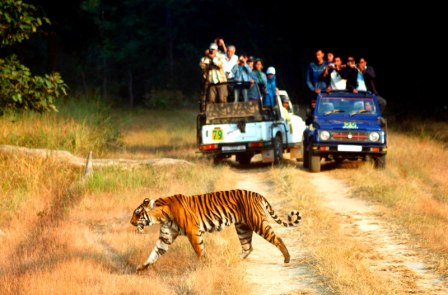 Though encountering the Tiger was the main attraction of the trip, the moment our journey started from Delhi we literally forgot that. Music started even before starting off the bus engine.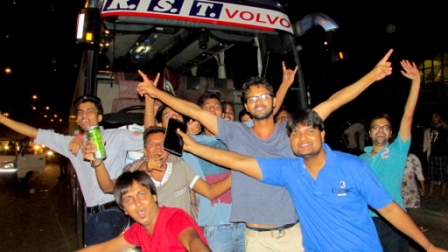 Very simply, I can say the journey was rocking. Nobody slept during our travel to Jim Corbett. In fact, no one was allowed to sleep. You can imagine what could happen when a bunch of fun loving people travel together. Nonstop music, singing and dancing continued until we reached our resort next day morning.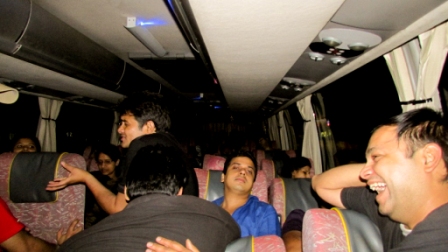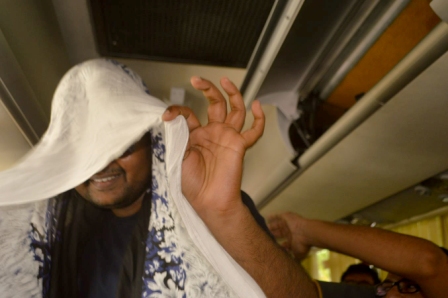 Next day morning when we got off the bus, we were amazed by the view around. Our resort was like amidst jungle- lush green trees, calm and quite environment. It made us feel we were missing it for so long. That was very refreshing for us.
So we reached our resort, got fresh and had our breakfast. Having breakfast amidst nature with likeminded people was really blissful.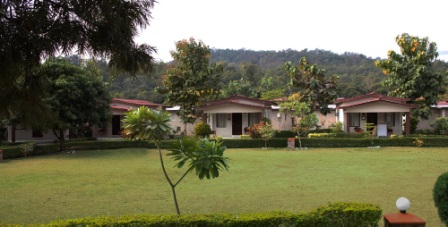 After breakfast we took rest for a few hours till lunch and then again got active for our adventure activity where we did rock climbing and rope swing.
As our adventure activity location was quite far from the resort, we took a jeep ride to reach there. The ride was awesome. We just wished the ride to never end.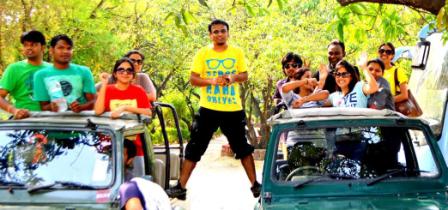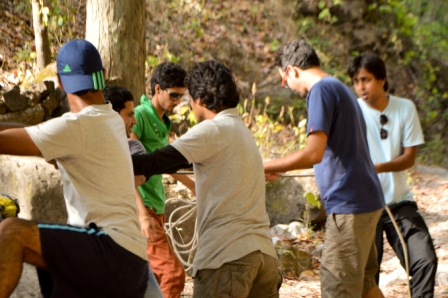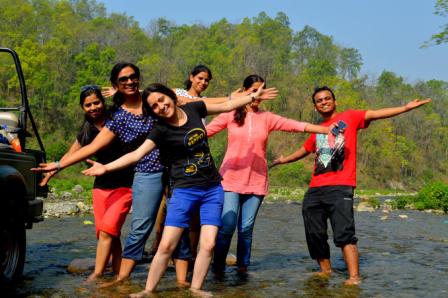 Thus, first day of our trip ended with a great party at night and then dinner. We didn't literally realize how the time passed by.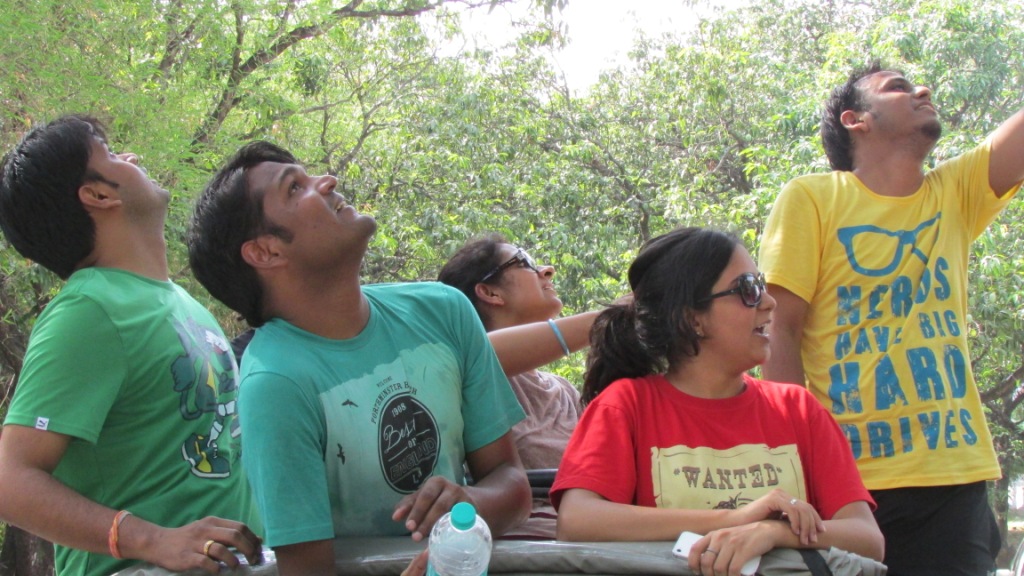 Next day, which was on Sunday we went for Jungle Safari. The day for us to encounter the King. We all were very excited. We had to start at morning 5a.m. People were so excited that some of us got ready even before time.
The moment we entered into the national park, we automatically became extra alert expecting the Tiger to be in front of us any time. However, except the real King of Jungle, we saw everything else there.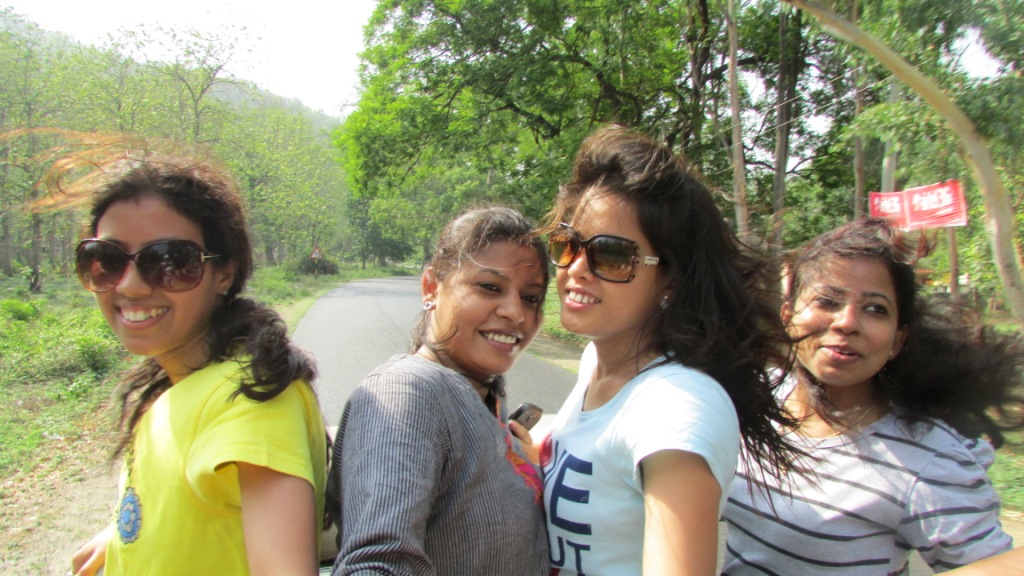 Though we were very disappointed for not being able to see the Jungle King, it couldn't crash down our spirit. We believe there is always an exception. So we did what we could do.