The Growing Need for Automated Inventory
Why spend extra hours on something which can be automated? Rather you may use the time saved to focus on core functions of your business. 
Technology has redefined the supply chain functions like inventory, orders, warehouse, and logistics. To run your eCommerce business successfully, you need to have real-time & accurate updates on the inventory and orders.
The art of maintaining the inventory is quite business-critical. If you have extra stock in the warehouse than required, it will increase your storage and carrying costs. As a result, exposing you to the risk of holding old/expired stock. And, if you have less stock in the warehouse than required, you will lose orders, credibility (because of 'out of stock') and the revenue ultimately.
To expand your eCommerce business you need to let go of the excel spreadsheets and manual inventory checks and updates. It is necessary for you to have clear insights on when to replenish your stock to assist you better utilize warehouse space. It will help you save on operational costs and meet the market demands.
Human error at any stage of inventory update lowers your business growth and result in declined sales revenues. What is needed is a sustained and reliable supply chain management software to game up your business operations.
Reasons to Automate Your Inventory/Automated Inventory Leads to Growth in Sales
Your success depends upon how well you focus on your business goals. A lot of opportunities come up when all your business processes are in sync. Automating your order and inventory management system leads to a significant rise in sales. Wondering how? There are significant reasons for believing so:
Accurate Inventory Visibility
If you do not have accurate inventory visibility for your business, it is an invitation to a huge risk. The real-time inventory level updates are significant to track your sales, stock and revenue proportions.
It saves your time to better allocate your resources. Moreover, facilitates ordering, pick-up and timely delivery from multiple channels. It also boosts your omnichannel growth.
Cutting Extra (Overhead) Costs
When you manage your inventory levels manually, it adds on to your extra labor, operational and carries costs. By automating your inventory, there is a positive effect on the efficiency of your business operations. 
The timely automation leaves no scope for loopholes in bridging the stock levels and cutting extra costs.
No 'Out of Stock'
You may incur losses if you are not able to forecast your sales and replenishment schedule. Automating the inventory will ensure that you never run out of stock.
It keeps the real-time updates of the available stocks, fresh, damaged, unmoving or old stocks. This will help you in getting rid of the problems of under-stocking and overstocking.
The Decline in Order Returns and Cancellations
Mistakes in order fulfillment due to poor inventory management increases order returns and cancellations. Automate your inventory to keep your tasks running on right time.
For instance, sending confirmation emails, shipping orders to customers or recording payments received. All this is possible with your minimal intervention.
Enhanced Efficiency
Automating your inventory reduces your workforce costs. It improves the efficiency of people and processes as there is less scope for errors. You can save time at all checkpoints like organizing bills, putting barcodes, managing work orders, finding products using serial numbers, segregating product by destinations, etc.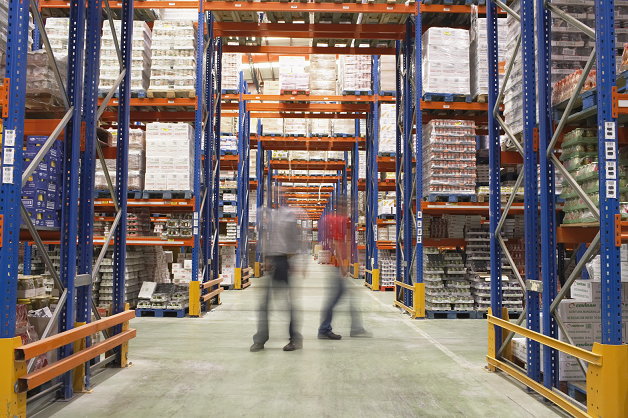 Let the Machine Do the Machine's Work/Major Advantages for Retailers
Unicommerce provides the most advanced automated inventory management software in India and UAE. Automating your inventory through Unicommerce provides you the following benefits:
Saves Time:
The centralized inventory management system updates your inventory, warehouses track stock-outs immediately across all channels be it online or offline.
The system automatically manages and matches the orders from multiple channels and routes, replenishes and updates the stock levels in the inventory. All this is reflected and managed on a single dashboard. This serves an end to the days of scanning countless documents for long hours.
The warehouses are efficiently managed as the orders are located and dispatched on time. It maintains available stock at multiple warehouses in a systematic manner.
Reduces Efforts:
When a product is added or removed from the warehouse, it is immediately reflected in the current stock count across multi-channels and locations which saves a lot of effort if it were to be done manually. It helps you to utilize warehouse space more optimally.
The ERP integration solution is designed to work in sync with all your current accounting, sales, and any other business function ERP. For example, Tally, Busy and ERP systems SAP, Oracle, Navision, etc.. 
You don't have to put in extra efforts in documenting and scanning the reports from multiple channels. A change in inventory management software automatically reflects in all the other ERPs. It eases further business actions at inter-departmental levels.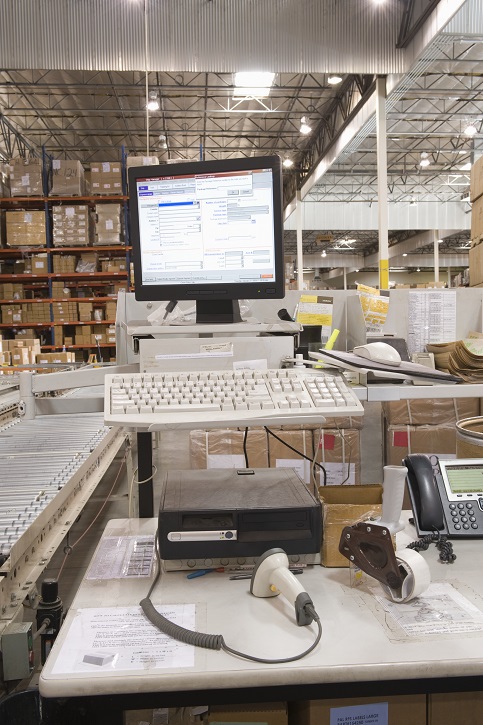 Increases Revenue:
The inventory system addresses the difficulties faced by the retailers and maintains fresh stocks. It is also equipped with FIFO ( First in and First Out) strategy which means products stored in the inventory first should be dispatched (sent out) first. It replenishes stocks and keeps count for old or damaged stock etc.
Regular stock rotation ensures that there is no wastage. This saves extra costs and generates positive revenue. You are empowered with both, flexibility and control to manage your inventory.
Ensures Customer satisfaction:
With a Centralized inventory, consumer demands are better fulfilled. It directly affects your overall business growth.
Integrated barcoding feature enables fast order processing and returns management. It leaves a good impression on the customers as well as increase the chance of repeat purchase. This may also help in getting new customers (referred) to buy from you.
Unicommerce helped hundreds of retailers automate their inventory. Our solutions are hasslefree. Request a free demo with us today!