July 7, 2014
Posted by:

pravesh

Category:

Ecommerce vendors, Online Seller, Ship to Order ratio, Time to Dispatch, Vendor base of Online Sellers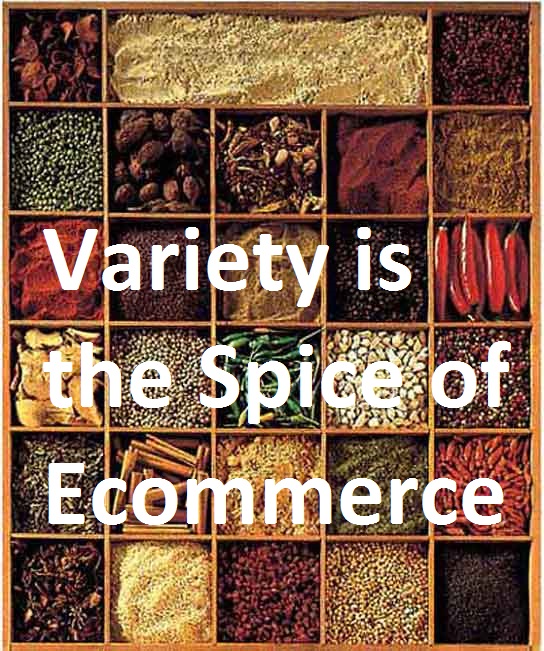 Two is a company, three's a crowd. Unfortunately, many online sellers apply this to the number of vendors that they work with. If you are not willing to add multiple vendors to your list, then you ARE committing a mistake. Maintaining a large and flexible vendor base is crucial for all major reasons, yet e-store owners shy away from it.
In ecommerce, the term limited doesn't go down very well with the audience. Studies suggest that many people prefer online shopping as they want to pick from a greater variety. This is a logical and strong ground over which you can out-do your traditional competitors. You'll never find an etailer saying that – "I don't offer more variety in my store as that'll confuse my buyers."
However you'll often come across etailers that are afraid to expand their vendor base. The major concern is managing the large number of vendors, the communication on daily basis, monitoring the quality, etc.
A smart investment in a sophisticated inventory management software will handle all these apparent hurdles in the way of expanding your vendor list. With the right inventory management system, you can spend your time focusing on customers. You won't have to do the screening of vendors. Also, you won't have to worry about working one on one with each of them.
Here are the top 8 reasons why you must consider expanding your vendor base –
1. Because It All Starts With Traffic –
All the times that you discarded the thought of expanding your list, did it occur to you that you were also shutting down new revenues for sourcing traffic?
Traffic is the lifeblood of an ecommerce store. If you don't have traffic, you may as well shut down your store. Adding more vendors to your list equals adding more variety to your store. More variety means more keywords to rank for. And naturally traffic will follow.
A new and unique visitor rarely ever means profit for ecommerce. He's more of a ROI on your PPC and SEO efforts. It is the returning customer that generates profits for a store. Once you acquire a customer, you can direct your efforts in retaining him.
But converting a visitor into a customer, and then further converting, a customer into a returning customer – begins with bringing him on your page. You'll get more reasons to call out to people now as you have a greater product base.
With more vendors, you'll get more visitors than any of your competitors. You'll be surprised to see visitors flowing in for products that you were completely ignoring due to your fears of managing extensive vendor lists.
2. Great Variety. Greater Payouts –
You can secure great commissions from a wider range of vendors. Many times you have to offer discount on some items and you then mark up the prices of some other items to compensate for loss incurred due to discount given. When you have a large number of items in the catalog, when you have items from a wide price range in the catalog, it is easy for you spread your margins. So without offending a customer, you can ensure you don't lose money. 
3. Beat Your Competition With Variety –
Nothing ever works better than this. Show people how you have access to the most exclusive and exhaustive stock and they'll remember you. Variety is the spice of an online store. Overwhelm your visitors with your range of products. This is only possible through a huge vendor base.
While online shoppers are smart enough to know how and where to get the best deal, they'll surely stop by you first. Because they would know about your extensive product base.
4. Eliminate the Concern of Stock Availability –
Your job is to sell. If you place multiple vendors on board, then the availability of products is never really a problem. With so many hands at work, you won't ever have to embarrass yourself with the "Oops! Out of stock"  message.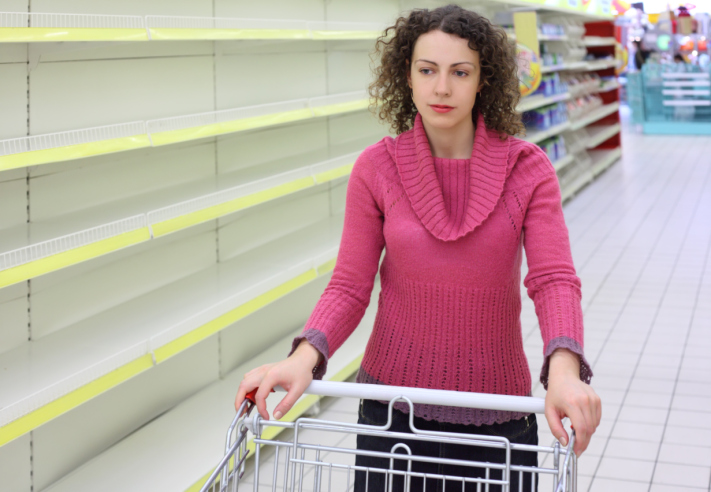 You get your chance to sell when a potential buyer lands on your page and browses through your stock. Once he has made up his mind to buy, you can't tell him that you don't have the thing for which he just pulled out his wallet.
This is detrimental. A complete loss. If this is what often happens at your store, then this is especially sad as you have to compromise on sales because of reasons that are completely avoidable. The only consolation will be the fact that at least your SEO and PPC tactics are working.
If you add more vendors, you can drop down the ship to order ratio as your vendor-base would no longer be restricted. You could procure the items easily.
5. Capitalize on Sales Seasons –
Just like traditional commerce, online traders too have to keep ready for certain times of the year. If you maintain decent inventory management software, then you'll know how certain periods in an year can generate meaty sales.
Like this month, 4th July was the flavor at all online stores. For Non-Americans, 4th July is the US Independence day. Look at the Twitter, Facebook, Google+ pages for any online store. Watch the insane amount of hash-tags. See how stores are vying for traffic on social media for this special occasion.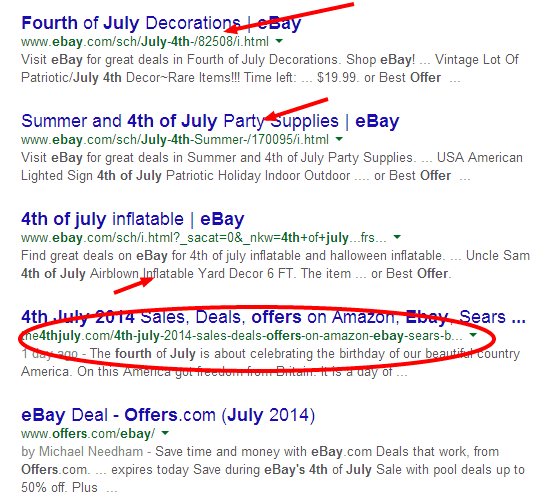 Do you think that this kind of a marketing strategy is possible without a strong vendor base? Would this ever work if the required stock is not guaranteed to be available?
You can't make such arrangements suddenly. As it is, people aren't available during such times to work. Without the essential man-power, your limited vendor base will only disappoint you.
Employ multiple vendors if you wish to cash in on such occasions. Your vendors will take the collective responsibility to ensure that the goods remain available and ready to ship.
If your marketing team is working closely with the procurement team you'll naturally foresee the need for a bigger vendor base.
6. Deliver Soon to Sell more –
People are more inclined to buy if they see that a product will be shipped quickly.
What's more annoying? Seeing a "NOT AVAILABLE" message for a product that you want to buy OR getting it delivered in like 5 complete days? It's perfectly understood if you can't take your pick. Both situations are bad. And avoidable. Your store doesn't have to be in any of these compromising positions. With more vendors, you can cut back on dispatch time considerably.
Just a back of the envelop calculation will convince you how you can improve Time to dispatch dramatically if you expand the vendor base.
7. Not Just large but Flexible Vendor base
What will I do with a large vendor base if I cannot engage it on everyday basis ?  Well… you don't have to engage them on every day basis. You have to have temporary 'Active' and 'Inactive' vendors. That will not only keep your vendors on their toes competing against each other but also keep your catalog fresh.
In traditional trading one can have a static arrangement with fixed vendors. But the nature of demand in ecommerce is so broad, volatile that such traditional model of vendors fails miserably. Having a large and flexible vendor base only can solve your purpose in the long run
8. Get Stellar Ratings and Reviews –
Shoppers always check your reputation as a seller before hitting the final buy button.  This is no news. People tend to take note of numbers, ratings and reviews. No wonder, they are so critical in marketing operations.
A great way of reassuring a customer is to have a high seller rating. And having more happy customers is the only way of securing better ratings.
They won't be stingy with their reviews if you deliver a quality product on time. This is possible if you have access to a huge vendor base that'll make products available on time.
Good inventory management softwares are scalable. They will grow with your business. You don't have to bother about losing time in deliberations and discussions with the vendors. The vendor management feature in an inventory management system could do this for you. Remember ,limited vendor base means limited sales.