Warehouse Management System To Grow Your Business In The Philippines!
Enhance resource utilization while minimizing the redundancy in warehouse operations with Unicommerce's Warehouse Management Software.
Best Warehouse Management Systems in the Philippines
Unicommerce brings you an advanced Warehouse Management System (WMS) so that you can easily overcome operational challenges in the digital age of transformation. While the system understands the complex nature of your warehouse, you can simplify the day-to-day business processes, including shelf management, batching, cycle counting, and more. Additionally, the sophisticated interface of the Warehouse Management System (WMS) captures in-depth details of your order and inventory, automatically simplifying the overall structure of your warehouse.
Enable End-To-End Management Of Warehouse Resources
Handle the complexities of any type of warehouse, including central warehouse, regional warehouse, and retail warehouse with Unicommerce's Warehouse Management tools.
Utilize the agile capabilities of Warehouse Management Solutions to process bulk orders while ensuring quick order dispatches with limited picking/packing time in the warehouse.
Gain Complete inventory visibility
Achieve enhanced inventory visibility with the centralized warehouse management system to give updates of orders to your customers.
Quick clearance of aging inventory
Identify and remove old inventories from your warehouse quickly so that you can utilize the warehouse space in an optimum manner.
Fast consolidation and sorting 
With the systematic management of inventory, you can pick the inventory for further order processing in a timely manner.
Get the complete report of your warehouse stock with the cloud-based warehouse management system so that you can scrutinize if there's anything missing.
Leverage the revolutionary Supply chain Warehouse Management Software and get ready to reduce labor inefficiencies while automating business processes with utmost efficiency.

Cost-effective inward/outward operations 
Establish organized inward and outward warehouse operations to save on the unnecessary cost of the labor force.
With the wireless infrastructure, you get automated support to manage operational processes, reduce manual errors, and ensure real-time visibility into workforce operations.
Systematic inventory placement​
Simplify your stock placement by mapping the inventory positioning virtually with the 'virtual inventory' concept while reducing the redundancy of tasks to save time & cost.
The vigorous quality control processes let you scrutinize and track the condition of your inventory all while minimizing the potential returns and cost associated with it.
Drive success for your e-commerce business by bringing automation to your warehouse workflows while expanding your business across markets.

With smooth, stable, and power-packed integrations services in one place, you can dramatically increase your website traffic, resulting in exponential sales growth.
Scalable warehouse operations 
With warehouse operations created to accommodate the dynamics of a competitive business environment, you can fulfill a large volume of orders timely.
Synchronize operational processes
By automating your warehouse functionalities you can shift your focus on enhancing your business growth capabilities, and demonstrate amplified profit margins.
Analyze performance routinely
With the complete view of reports and dashboard, you can analyze the performance of the warehouse daily to achieve your future goals.
Operate in sync and ensure timely delivery of orders to provide a better buying experience to customers, keeping customer stickiness intact.
Integrated with the leading logistics players, Unicommerce lets you allocate the logistics & reduce the shipping time while avoiding the delivery of erroneous orders.
Streamline the flow of reverse logistics
Fasten the reverse logistics turnaround time throughout the value chain while powering up your business operations.
Showcase products in combo packs

 
Exhibit your product offerings in the form of combo packs across multiple marketplaces to lure your customers.
Seamlessly manage the expiration date of the products with a limited shelf life so that your customers don't compromise on the quality.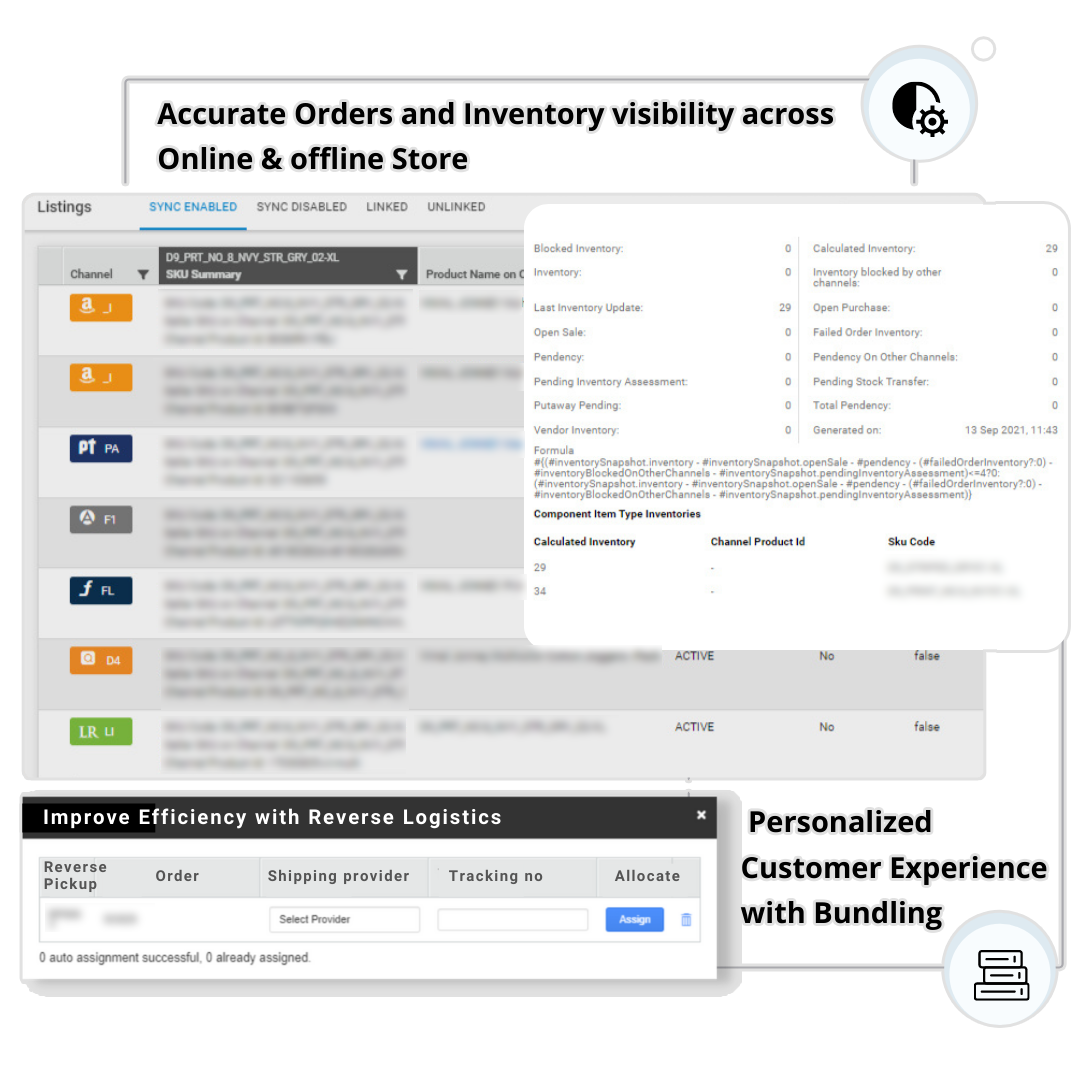 Key Features of Warehouse Management System
Sell online seamlessly by leveraging the Warehouse Management System of Unicommerce that integrates the power of the cloud with enterprise-grade WMS functionalities to fulfill the needs of a demand-driven marketplace landscape.
Convenient Handheld Devices
Gain actionable insight into your warehouse operations with easily manageable handheld devices to further improve inventory accuracy, reduce waste, and boost labor efficiency.
Location-Allocation Across Multiple Warehouses
Enable cautious and quick handling of inventory across multiple warehouses and fulfillment centers to save on product distribution costs.
Smooth Inbound Operations
Perform an array of inbound operations, including scanning an SKU, shelf-wise cycle count management, inventory replenishment, purchase process management, and more.
Effortless Outbound Operations
Execute smooth and efficient AI-based outbound QC along with manifest management, shipping labels, and invoice creation from a unified platform.
Accurate Barcode Scanning
Capture accurate and intricate details of inventory on the item, SKU, and batch level with powerful barcode scanning and arm your warehousing processes as per the new-age technology.
FIFO/FEFO Based Picking And Batching
Mitigate stock losses and say goodbye to bad inventory across warehouses with systematic batching and stock rotation methods, such as FIFO and FEFO.
Error-Free Cycle Count
Accurately analyze the physically recorded data, map inventories correctly while avoiding downtime for faster processes with an efficient inventory cycle counting feature.
Organized Bundle Management
Enhance your product portfolio across multiple sales channels by selling your products in combo packs with a systematized bundle management feature. 
Robust Returns Management
Solve the biggest pain points in online retail with a robust and future-ready returns feature that assures 100% product traceability.
Our Solutions Are Known for
Rated #1 in the Warehouse Management Solution for its scalable retailing capabilities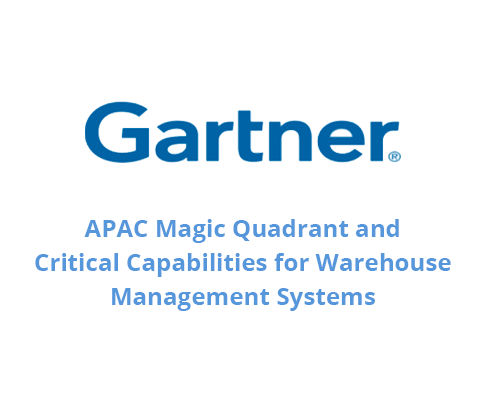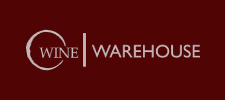 "Our brand is run by mothers, for mothers and their children, so that they get only the best quality products. Unicommerce has helped us to keep our promise, enhance our operations and provide better services to our customers, all from a single platform. Their highly effective dropship and vendor management solutions are key to driving growth for our business, and we would definitely recommend them to other e-commerce businesses."
"Unicommerce has been instrumental in automating our fulfillment and warehouse operations across 9 clients from FMCG, Pharma and nutrition industry by providing excellent and responsive support along with the product that helps us to do batch management/ expiry management across multiple clients. The product has helped us meet our key requirements and continues to evolve for us to be able to onboard more clients."
Related Content on Warehouse Management Software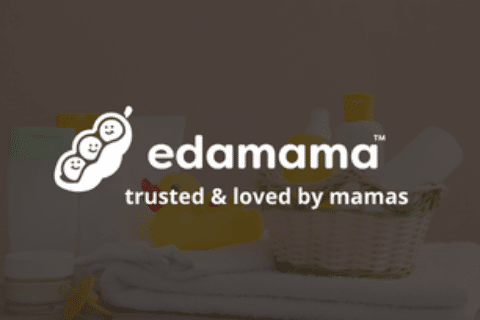 How Unicommerce's WMS solution helped Edamama scale up its E-commerce operations across multiple vendors!
Edamama increased their fulfillment rate to 99.99%+ which has supported the brand to deploy cost-effective and customer-centric performance.
E-commerce Fulfillment in the Philippines: How to Boost Operational Efficiency and Profitability?
Today, a provider of state-of-the-art e-commerce fulfillment management systems can offer companies a customized solution relevant to their needs. By leveraging a unified, tech-enabled system, e-commerce fulfillment can be a streamlined process for businesses in the Philippines.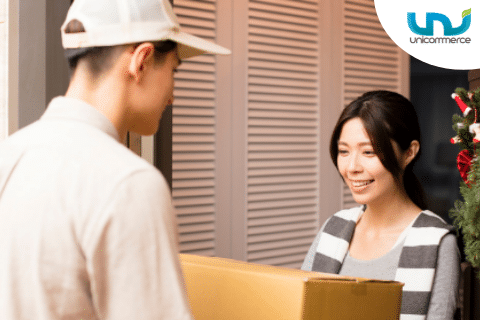 How can you overcome Supply Chain Challenges in the Philippines?
Despite the Philippines not keeping up with the growing trends of e-commerce digital in the early 2019s, the country today represents major opportunities for all sorts of e-commerce businesses.
Our WMS solution helped Edamama scale up its E-commerce operations across multiple vendors!
Hassle-free Business | Higher Sales | Lower Operations Cost