Today, retail is all about creating the ultimate shopping experience. Why?
Because the future of modern retail lies in creating meaningful and memorable relationships.
Retails today are concerned about selling more through many channels. But fail at providing a seamless experience to the customers across all touch points. This missing connection with the customers not only drives new customers away but also prohibits brands from retaining old customers.
The Unforeseen Consequence Of Multichannel Retail
"I don't very often hear customers talking about 'channels' or 'journeys' or even 'experiences', customers just tell us they want to go shopping," says Argos digital director Mark Steel.
The biggest challenge of retail is still focused on building connected customer experiences, irrespective of channel so that customers can enjoy a great shopping experience whenever, wherever and however they choose.
Inconsistent customer experience –

When selling across many marketplaces, your customers go through a different experience across various sale points. Because of this, your brand image takes a hit. And customers are no longer restricted by brand loyalty to come back and shop from you.

Cumbersome performance evaluation-

Multichannel retail makes it difficult to evaluate the market response and customer behaviour on each individual channel. And if your operations are manual, tracking and analyzing market response becomes all the more difficult.

Laborious management

– For an early startup retail business, tracking sales across various sales points is easy. But eventually, every startup expects growth, increase in sales and higher profits.




Imagine tracking a high number of everyday sales across 10+ marketplaces. If I tell you it's difficult, it would be an understatement. It is nearly impossible to efficiently track sales across 10+ marketplaces without errors. This impacts the time of delivery, inventory management, customer satisfaction, and order fulfilment.

Integrating online/offline stores –

This is a crucial step to achieving higher customer satisfaction in modern retail. When customers shop from you, they expect to be able to order online and pick it up from your offline store and vice versa. But non-integration of online & offline store restricts you from providing this seamless shift to the customers.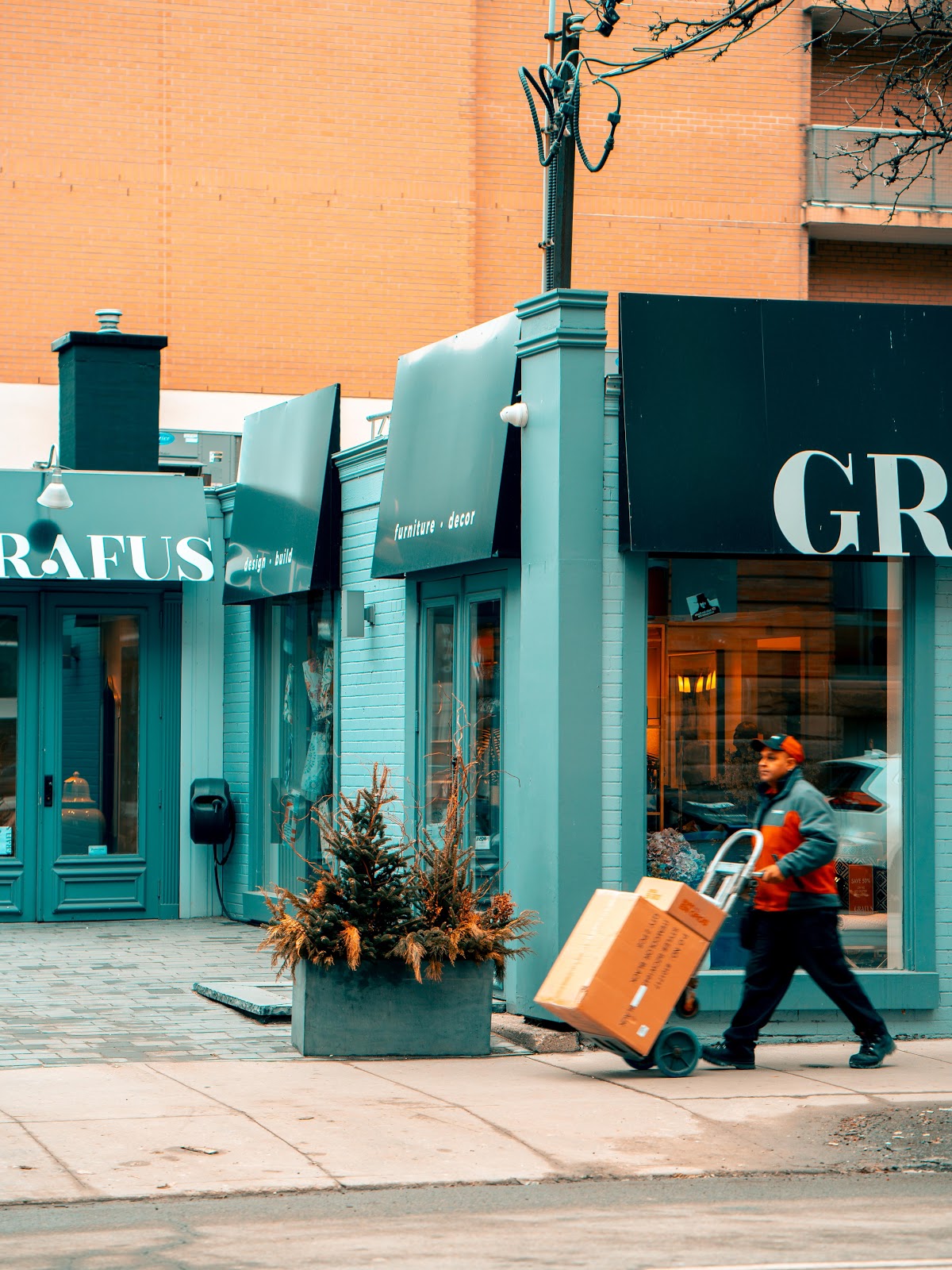 Fulfill Customer Expectations Through Omnichannel Retail
Retailers need to shift their focus from 'platform' to 'purpose'. The only true channel in the future of retail is the consumer.
If you want to stay relevant across marketplaces in the coming years, you need to be able to engage with your customer. Further, you need to provide the best shopping experience for all your customers across all channels (whether online or offline).
And the omnichannel retail solution can help retailers, like yourself, to engage customers with consistent quality service across various channels of markets; online marketplaces, physical stores or a company website.
Read: How a Fashion & Accessories Brand Managed 145 Stores with Omnichannel Implementation
Integrated Order Management
The customer has endless options of where he can place an order to buy your product. For this reason, it is crucial to have an assimilated and robust cross-channel order management system in place.
The omnichannel retail solution can help you integrate orders from e-commerce sites, the company site, and the physical stores and processes it in bulk to keep the logistics costs low.
This helps in allocating orders from various POS to the nearest store for processing and shipment. This allows you flexibility and ease of routing the orders based on geographical location.
Online & Offline Store Integration [Endless Aisle]
Integrating the online and offline store could be very beneficial for your business. It can help you easily process orders across various marketplaces and stores.
Centralized Omni commerce platforms ensure the smooth functioning of business operations. Once you integrate your online and offline stores, you can –
Cut down the logistics cost

Process orders in bulk for quick dispatch

Manage online website, offline store orders from a single panel

Periodically generate data

Higher customer satisfaction

Expand your reach by crossing geographical hurdle in delivering orders

Accurate delivery
The buyer's journey does not end once they have placed an order at your online or offline store. The entire process from placing the order to the delivery, constitute the buyer's journey. You need to ensure this process is smooth for the customers by ensuring accurate delivery of orders.
Automated operations can help you simplify logistics and accurately pack, label and deliver products. Based on the region, price, and weight of the order fulfilment, you can assign an apt logistic partner for the shipment of the order.
In fact, your customers can also choose how they want the order to be delivered. Whether they choose to pick it up from the nearby physical store or receive it at their doorstep.
Hassle-Free Returns Management
Order return management is a critical task for both you and your customer. The efficiency of delivering (and returning) orders reflects the customer's experience with your brand.
Thus, you need to unify online and physical stores and deal with order returns effectively. Unabridged integration of marketplaces and stores help carry out the receiving of returns easily. It also helps in building a positive brand image. And leads to higher customer satisfaction.
Brand consistency
When customers have the same experience on each marketplace as well as your offline store, it helps in building trust and brand loyalty. It encourages the customers to come back to you for the seamless shopping experience. Increased brand consistency enhances the overall growth of your company.
Transform Shopper's Experience Today
Retailers need to move with the shifting trends in the future of retail. Without changing with the dynamic market, your business can never succeed at the pace that you want.
We at Unicommerce, help businesses just like yours, create the ultimate shopping experience and help you rapidly increase sales and revenue.
Request a free demo with us today!