Chumbak,a Design Led Lifestyle Brand for products across Apparel, Home and Accessories opts Unicommerce, the No. 1E-commerce focused technology solutions to strengthen its Online and Offline operations. The implementation by Unicommerce has helped Chumbak with multichannel management and seamless integration with the brand's existing customized ERP system, Microsoft AX.
The leading lifestyle brand, was founded in 2010 as an idea for creating a range of fun souvenirs for India an Unicommerce d Indians gives the world something cool to take back from their travels to India. Chumbak now retails over 100 categories across 50 stores pan India, a web store and 5+ marketplaces.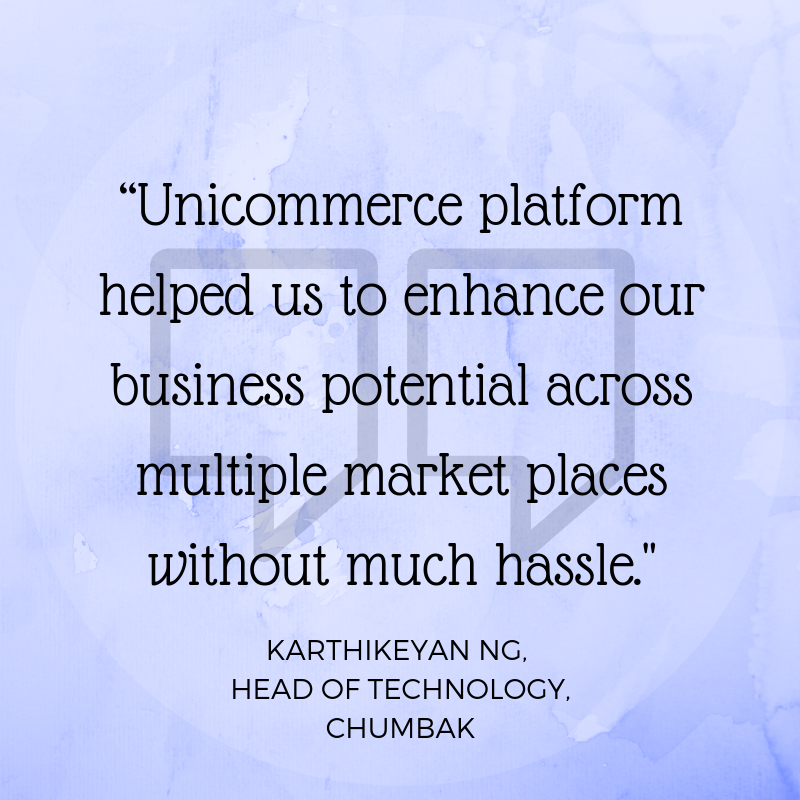 "Unicommerce platform helped us to enhance our business potential across multiple marketplaces without much hassle. We are able to scale our business in a speed faster than expected. And the team behind is always helpful in accomplishing our business goals." Karthikeyan NG, Head of Technology, Chumbak.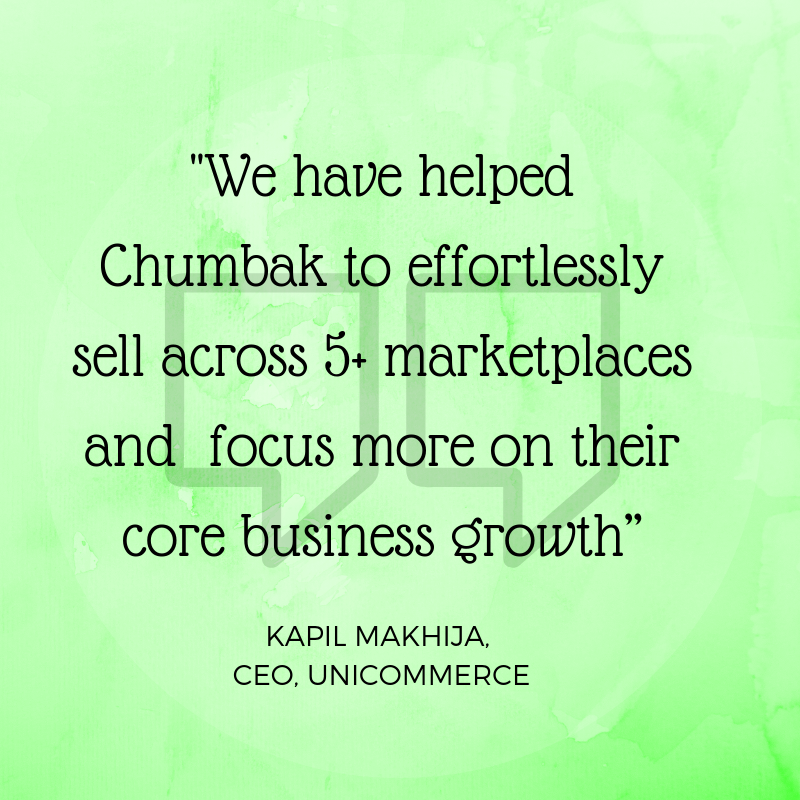 "Unicommerce has helped the lifestyle brand to sell across 5+ marketplaces and centralize order and inventory across multiple sales channels." says, Kapil Makhija, CEO, Unicommerce. "In addition, through a seamless integration with their existing ERP system (Microsoft AX), we have helped Chumbak completely eradicate the manual data entry process and associated human errors thus helping them focus more on their core business growth", he then adds.
Unicommerce, an e-commerce focused end to end supply chain solution provider (Multichannel operations management, Omnichannel, ERP Integration etc.) for both online and offline merchants has more than 10,000 registered vendors across India and the Middle East.
The news of the alliance was captured by various business media and was awarded great appreciation by the industry experts. Read More: The CEO Magazine
About Unicommerce
Unicommerce, an e-commerce focused end to end supply chain solution provider (Multichannel
Operations management, warehouse management, Omnichannel, ERP Integration etc.) The greatest strength of the platform lies in its 100+ seamless integrations across marketplaces, shopping carts, logistics providers as well as ERP solutions and thus acts as a perfect middleware solution for over 10,000 registered brands. Unicommerce platform is used to manage more than 120 Million transactions in a year amounting to US$ 1.5 Billion GMV every year, and is built to handle any scale of operations. The solution has demonstrated more than 30% improvement in sales while ensuring reduction of manpower by up to 20% by completely automating the entire backend.
For further information, please contact:
Unicommerce eSolutions Pvt Ltd
Landmark House, Plot Number 65, 2nd Floor, Sector 44, Gurgaon, 122003
Contact Number – +91 +91 828 7790 222
E-Mail: contactus@unicommerce.com