Relying on operations management, control, and tracking methods solely on a desktop computer is no longer feasible. At times when you are not in front of your system, entering, tracking, and managing all business operations are nearly impossible and likely not feasible. This calls out for a demand of business management mobile applications for managing business-related activities at any time and from anywhere.
Now deliver more with less| Switch to tech-savvy Mobile applications
There are many technology solutions around the globe that are providing Android/iOS Mobile Applications to help you get an instant access to everything you need on the go, making it easier to view sales data, process orders, manage inventory, warehouses and returns.
With such innovations, one can give power to their employees (Warehouse Manager, Sales Manager, Returns Manager, Picker and Packer) to perform and manage all business activities effortlessly from anywhere to drive higher productivity, efficiency and collaboration.
With access to such apps, the E-commerce sellers, Retailers, Manufacturers, Store owners etc. get an exposure to comprehensive Dashboards across multiple channels, complete order processing, inventory management and various advanced warehouse management features.
Here's the list of what the businesses (Retail, Manufacturing and E-commerce sectors) are seeking from such E-commerce focused Mobile Applications Providers:
Complete order processing through a single screen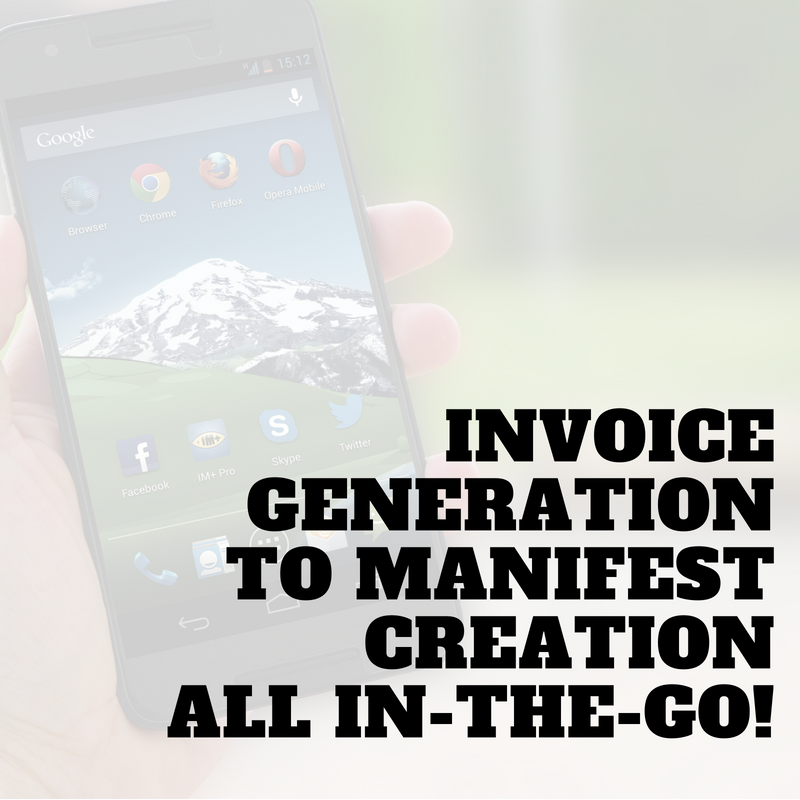 For effortless business operations, complete order processing must be available readily within a single screen! Features to view and manage the pending orders, failed orders, SLA breached orders and unverified orders across multiple marketplaces & carts.
Easy and Quick Returns Management
Easy scanning and integration capabilities with the handheld devices to help the Return managers manage returns easily. Update the shelf code and return reason while completing returns to capture complete information about returns.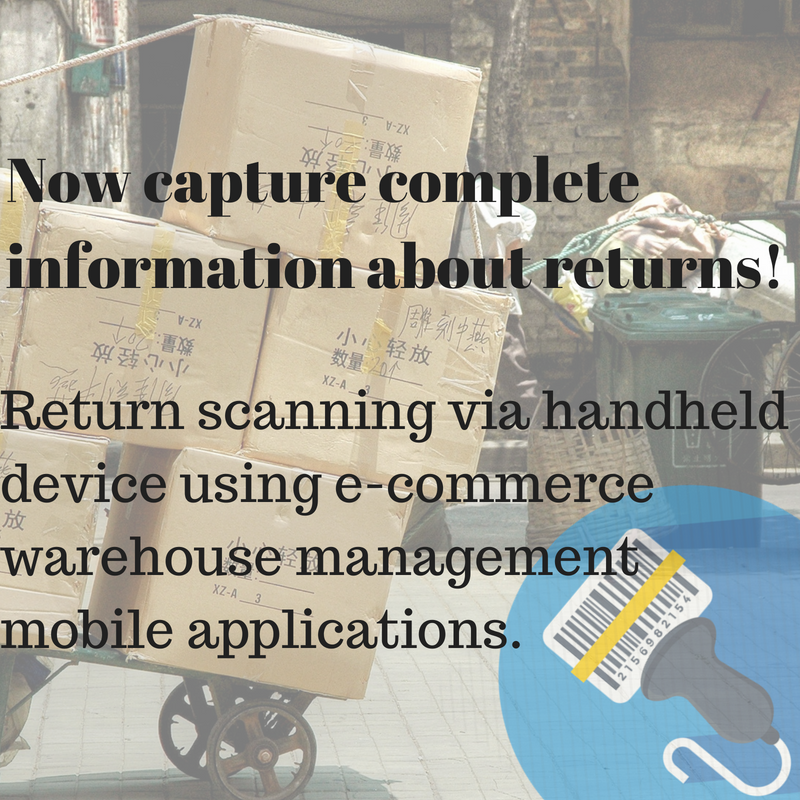 All Product/Listing/Order Details On The Go
Check your listing statuses whether linked or unlinked and Product details of all your configured channels.
Comprehensive Business Analytics via Dashboards
Dynamic dashboards having the current status of sales, inventory, pending shipments, revenue and Top Performing channels, categories and products.
Complete inventory management
Automate manual processes and now edit inventory count for various items directly from your App. Make your inventory management system just a click away to increase availability and avoid stockouts!
Advanced Warehouse Management Features
Manage your warehouse operations like FIFO, Cycle count, etc. with ease using your handheld device.
Fulfill through Barcode Scanning
Scan items during Picking to Mark Found/Not Found through Handheld
Inventory audit through Cycle Count
Scan and complete inventory audit using the Mobile app based handheld device
Quickly Inward Inventory
Scan and inward inventory the Gatepass item via handled
Enhanced User Experience
User friendly interfaces and navigation makes it easier to view the customer data and access/share files with the teammates.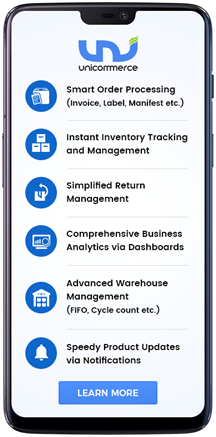 "Replace the traditional logbook with easy to handle Mobile Application to make your job easier."
Wondering where would you find all these features? Here we introduce Unicommerce Mobile App, an app specially designed for the needs of Manufacturers, Wholesalers, Distributors, Retail Chains and Individual Store owners to save their operations cost and efforts with end to end paperless management of all E-commerce & Warehouse operations!
The Unicommerce mobile app ensures easy processing of multichannel orders to provide businesses and inventory managers with real-time visibility into inventory levels and eliminates human errors
Download the app and see what you can achieve when you run your business from your phone!