Our strategic partnership with Ginesys, the most preferred Point-of-Sales (POS) solution provider will help the brands achieve the true potential of Omnichannel and explore more avenues of revenues.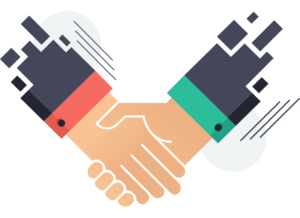 About Partnership
The association between Unicommerce and Ginesys will enhance opportunities for the offline stores and e-tailers to engage and interact with customers looking to experience a brand through an omnichannel way. With the flexibility offered by omnichannel retail, customers will not only enjoy browsing products online but it will also enhance their shopping experience by enabling touch and feel of products through offline stores.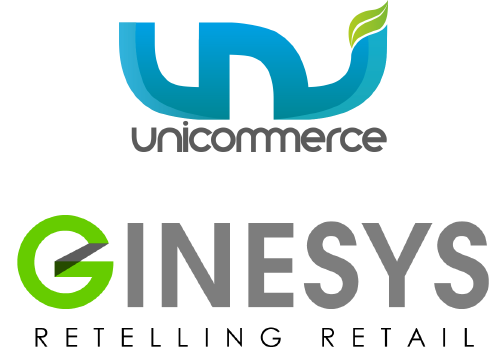 Take a glance at the features this partnership will provide:

PoS integration for inventory
(Ensure that the inventory across online stores is always in sync with the offline stores)

Online to offline
(Route online orders to the nearest store, Click & Collect etc.)

Offline to Online – Endless Aisle
(Enable customers to browse through endless virtual catalog with full inventory visibility across all stores)

Returns management across online and offline
(Flexibility to either Order Online, Return Offline or Order Offline, Return Online)
About Ginesys
Ginesys is one of the most preferred retail management software and Point-of-Sales (POS) solution provider to fashion & lifestyle brands and supermarkets. They began their journey in 2006 by developing a generic retail ERP solution for Indian retailers and brands to successfully fulfill their ever-increasing demands for automation.
Ginesys serves customers across retail verticals and its customer base has grown from a single retailer to 500+ big retailers including eminent brands like Manyawar, Global Desi, BIBA, V mart, among many others.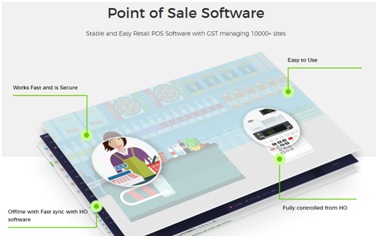 Kapil Makhija, CEO, Unicommerce

"Selecting right processes and technology are essential for enabling a complete omni channel experience and this integration between Unicommerce with Ginesys will ensure that the online and offline systems are always in sync, in terms of inventory and order management benefitting the retailers to service customer demands across both online and offline touchpoints."
Prashant Lohia, CEO & Founder, Ginesys

"It is important to understand that both, brick & mortar and e-commerce retail have to work hand in hand in delivering value to consumers. Omni channel commerce not only facilitates physical and digital retail but also builds a strong partnership between solution providers helping brands to achieve smooth online and offline operations. Ginesys and Unicommerce partnership is all about enabling omni channel retail in India."
Want to integrate your existing POS or ERP System with Unicommerce?
Just give us a Call and We'll take it from there.