If your eCommerce business is soaring, a strong realization must have occurred to you that, everything cannot be under your control at the same time. Various supply chain operations need a kind of supervision which demand ample time and expertise as well. But you just can't keep on hiring employees in-house for every task. Obviously, that won't be feasible for your business which has just started to make profits. Also, manually handling time-bound tasks allows for more chances of mistakes. The consumer's demands today are high and mighty and to cater to being a brand you can not afford to have errors while delivering products.
An eRetailer has a lot of tasks to do – starting with supply chain management, inventory, shipping and returns, product catalog, customer service strategy, and marketing – all these key components that make up an online business.
So how can business owners focus on completing several equally important tasks at hand? The solution is simple: By outsourcing and using technology.
Think about it.
You Sell on Online Marketplaces and Pay Commission.
Marketplaces like Amazon, Alibaba, Flipkart, etc take care of attracting the large crowd, they make all the noise and advertise on all the online and offline channels. They provide the infrastructure and take care of all the technical aspect of ensuring a functional website which can sustain large number of visitors. So, you do understand that – it's better for you to let them do the marketing and handle technical aspects and share the profits with them instead of wasting your resources on it.
You Rely on the Logistics Companies for Delivery
Because that's not your core business. Exactly. You use their service and you pay for it. They have the domain expertise, they have the experience and they will do the job better, cheaper than you could possibly do.
You Depend on the Vendor for Packaging Material
You could have arranged all those cardboard boxes or plastic bags. But you don't. You just buy these from Dyna Corp or such companies. Because that makes sense. You are not into the packaging business. You are a seller of apparel or jewelry or whichever things you deal in.
There comes a point in your company's lifecycle when you must decide between using technology or continuing to do manage all operations manually. Read on to know why you should use technology to optimize your Order Fulfillment Process.
Order Fulfillment is Vital for your Ecommerce Business 
It's time for you to understand the complexity, the scale, and the importance of order fulfillment. Then you will be able to appreciate the fact that Order fulfillment is a full-time job on its own. If you are hell bent on doing it, then your core business will suffer.
Let's take a deep dive and understand the finer nuances of order fulfillment.
They include the following – 
Order syncing: Receiving customer orders from the various marketplaces/platforms that you sell on.
Inventory: Before you even start receiving orders from Marketplaces, you need to ensure there is enough inventory in place and that it reflects correctly on all marketplaces.
Warehousing: Storing of products and retrieval of items according to the orders.
Vendors and Purchases: If the required product is not in stock, raise a PO from the right vendor.
Packing and Labeling: Get the orders packed and labeled.
Invoicing & Billing: Preparing the invoice / bill to the customer of their product.
Shipment and Tracking: The delivery of the goods to the customer and tracking till the delivery is done successfully.
Returns: Managing the return logistics in case the goods are not accepted by customers. Or, the product is damaged and not accepted by the multiple channels. 
Imagine doing all the above steps-    
For Every order, 
From Every marketplace that you sell on, 
Every single day!!!!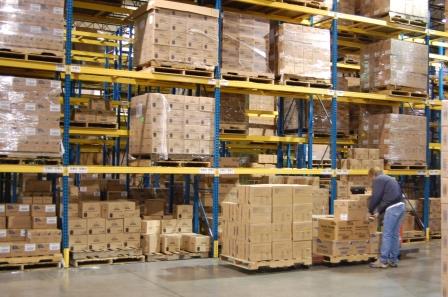 Order fulfillment is So important for your business, that you should NOT do it at all! 
You shouldn't try to do it all by yourself (manually) as it turns out to be hectic while dealing with bulk orders or during seasonal sales. Let's see what happens when you do it. Have a look at Why you should take it seriously and not treat it like just another task.
Allot Inventory Manually to multiple marketplaces  –
That means – You will have to block some inventory on each marketplace. So if you blocked 50 SKUs at one where demand turned out to be low and you blocked 50 SKUs on the different marketplace where demand was too high. In each case, because of Inventory blocking, you lose out on sales and simultaneously the cost of carrying unsold inventory rises.
Manually Syncing the orders –
There would be a time lag between order placed and you manually processing it. As you will not be able to sync in real-time unless you are awake 24/7. You will take a periodic dump. For no reason, you have added one more day to the delivery date. The customer will not appreciate this at all.
Manual handling of the warehouse –
If the stock in the warehouse is not updated in real-time, you don't have confidence while accepting orders. It might happen that after taking the orders, you realize it's out-of-stock. This increases the lead time as extra time is needed to deliver items or even you may have to cancel the order after receiving it. This leads to lower customer satisfaction. 
No holistic view of entire order journey
It's easily possible to lose track of some orders due to human error while manually managing the inventory. No real-time connection with multiple vendors – you will miss out on some sale opportunity or sometimes you won't be able to fulfill orders after promising. Your business suffers.
Printing Invoice, Labeling manually –
It's human nature to make mistakes. But your customers are not forgiving if you misplace their orders because of wrong invoicing or labeling.
Every instance above means one more unhappy or unsatisfied customer. In the e-Commerce world filled with fickle minded customers who are spoilt for choice and where loyalty runs low and reputation is all that matters. So this could be potential business suicide.
So how can automated order fulfillment software help you
By now, I am sure you are convinced about the necessity of using technology for order fulfillment.
If you still can't decide then you should probably go through the benefits listed below-  
Save costs: It can bring your processes on track from day one and cuts manpower costs considerably.
Focus on Growing your business: It helps you to focus your time and energy on your core business activities while an integrated system manages the logistics and challenged in the order fulfillment process.
Redirect saved costs to Customers to increase loyalty: With fickle customer loyalty and continuous competitive pressure on prices, you can redirect the saved money to offer attractive pricing.
Eliminate administrative/operational headaches: There are a lot of back-office headaches and hassles associated with each process and which can be done away with, increasing personnel & business productivity
Increase customer satisfaction: Delivering the right products at the right time in a way that is consistent with customer's expectations, time and again is what will garner loyalty and referrals from customers. It is an excellent way to increase customer retention.
Time to Evaluate your Daily Habits
You need to be honest with yourself and ask yourself how much time in the day are you spending on the order fulfillment process – tracking orders, shipments, inventory management, etc. As a retailer, almost all your time should be spent on core business activities such as strategic planning, marketing, product selection, and customer relations. But do you even spend 30% on your core business while selling online? Probably Not.
The reason that you chose to sell on an e-commerce platform is to avoid the huge costs involved in setting up a physical brick & mortar set-up, marketing and advertising to customers, resource investment and operational expenses. However in building the in-house capabilities for order fulfillment if you are still incurring capital investment in developing the technology, recruiting and training IT specialists, then it certainly defeats the entire purpose of selling online.
The need of the hour is to focus on your core competencies and let technology products take care of the rest. Unicommerce is one such software that will look after your eCommerce business operations entirely. With the single dashboard and single login, you can manage all your order syncing smoothly and with the proper ERP integration with your software, to make your experience smooth and satisfactorily.  Look for your convenient plans right now!