The COVID-19 pandemic exerted a severe situation of economic imbalance in the Middle East & North Africa, especially in the Gulf Countries that relied heavily on international oil export.
As per a report by the IMF, the combined effect of restricted travel and tourism along with long term lockdowns as well as a rapid decrease in demands for oil together resulted in around $224 Bn revenue drop for the MENA economy.  
But as the saying goes – "When a door closes a window opens" and in this case, a rather bigger window of opportunities in the form of eCommerce opened up, which was already in the initial stages of becoming a big factor of economic growth for the GCC regions of Saudi Arabia, UAE, Egypt, etc.
While Saudi Arabia and UAE are two of the most successful MENA regions to adapt to the world of eCommerce, other countries did not take long to join in. 
Retailers from all the various regions of MENA are rapidly focusing on amplifying their eCommerce capabilities in order to render the best of services to the consumers, and in their efforts, Omnichannel has emerged to be their most reliable and most successful approach.
In this blog, we'll take you through the entire spectrum of Omnichannel retailing, right from its core requirements to the implementation of it. Read on to get complete and thorough insights into this newest and most effective technology that not only ensures maximized sales but empowers your customers to shop from anywhere, at any time, thus increasing their loyalty towards your business or brand!
What is Omnichannel Retailing?
When eCommerce businesses or brands use multiple or all present sales channels to provide an unhindered shopping experience to their customers via any platforms, then this method is referred to as Omnichannel Retailing.
By using the Omnichannel strategy, businesses allow their consumers to hop around various shopping channels without the hassle of starting the entire shopping process from the start. 
This approach not only saves time for consumers but also builds a strong sense of comfort in them when making a purchase from a specific seller resulting in brand loyalty in the long run. 
Given how fast eCommerce is taking shape in the region, sellers and brands are focusing on marking their presence across multiple mediums of sales right from building their own websites to integrating on the top marketplaces like noon, eBay and Amazon along with using the power of social media to leverage potential buyers. 
And in order to maintain a smooth check out experience and to monitor sales across all these platforms, Omnichannel has become the go-to strategy for retailers as it provides you with the biggest advantage of being present wherever your customers are.
How Omnichannel Caters to Customer Behaviour?
Consumer behaviour, no matter where across the globe, is ever-changing and Omnichannel is one such strategy that caters to almost all the expected patterns of shopping by users. 
For the Middle East online shoppers, there is a significant behaviour that Omnichannel can solve for sellers and retailers, helping them cater to the customers in a better way.
Store Searching, Online Shopping
A lot of consumers in the Middle East still prefer to have the traditional touch and feel experience before buying a product and this leads to their behaviour of going to shops to try items and then ordering them later on via online shopping mediums. 
Omnichannel plays an important role in handling these customer behaviours resulting in better serviceability by retailers and a longer, stronger relationship between the consumer and the sellers.
This behaviour in customers happens mainly when there is a rush to get an item or when they do not wish to pay for shipping charges. Shoppers usually purchase an item via online shopping channels and then go to the store to collect their items, saving them time and money.
Here, adapting an Omnichannel strategy becomes even more crucial in order to have the retail staff updated on the purchase made by a customer so that when they visit the store, they have a hassle-free experience.
Online Searching, Store Stopping
Exactly opposite to the first behaviour, customers sometimes browse for products online, check the collection a retailer is offering, check in-stock items and depending on their search results, they visit the stores to make a purchase. Usually, this behaviour happens when customers are not very convinced about the size or quality of a product.
In this case, Omnichannel helps in building a strong trust factor between consumers and retailers, ultimately resulting in higher sales and profits.
Why is it Important to get Omnichannel Right?
Although Omnichannel Retailing can be the game-changer for a business, not all sellers have begun using this method and the reason behind this is a lack of understanding and technological assistance to carry out this process.
In the Middle East specifically, the government within the retail industry is working on bringing more and more new technologies and user-based strategies to increase the economical infrastructure of the region and implementing a complete Omnichannel experience is their top priority.
Over 55% of the Middle Eastern population have already equipped themselves with the workings of Omnichannel shopping experience and prefer to shop from retailers and sellers who have an Omnichannel strategy in place. 
Online shoppers in the region prefer to browse through multiple sales channels as this allows them to compare prices, look for discounts and offers and much more, making Omnichannel even more attractive for them as well as more profitable for the sellers.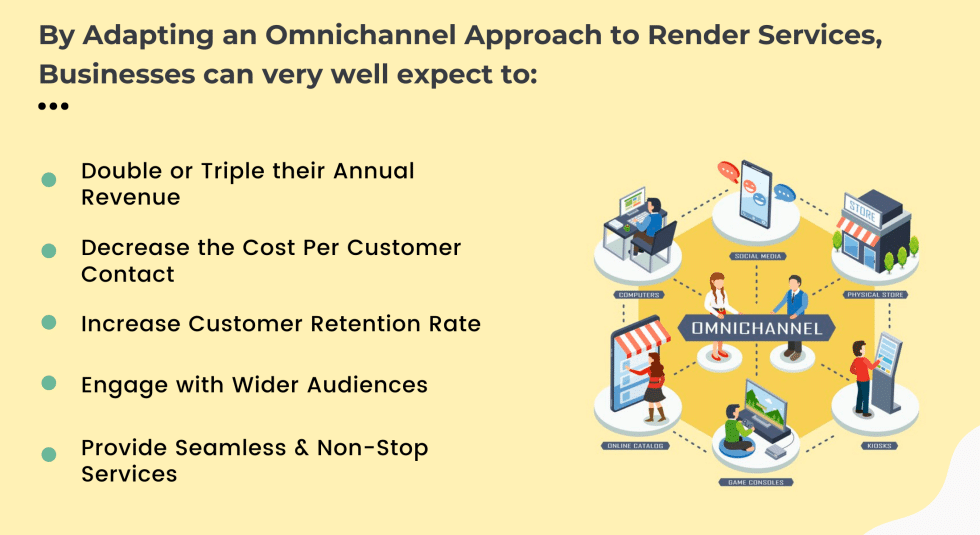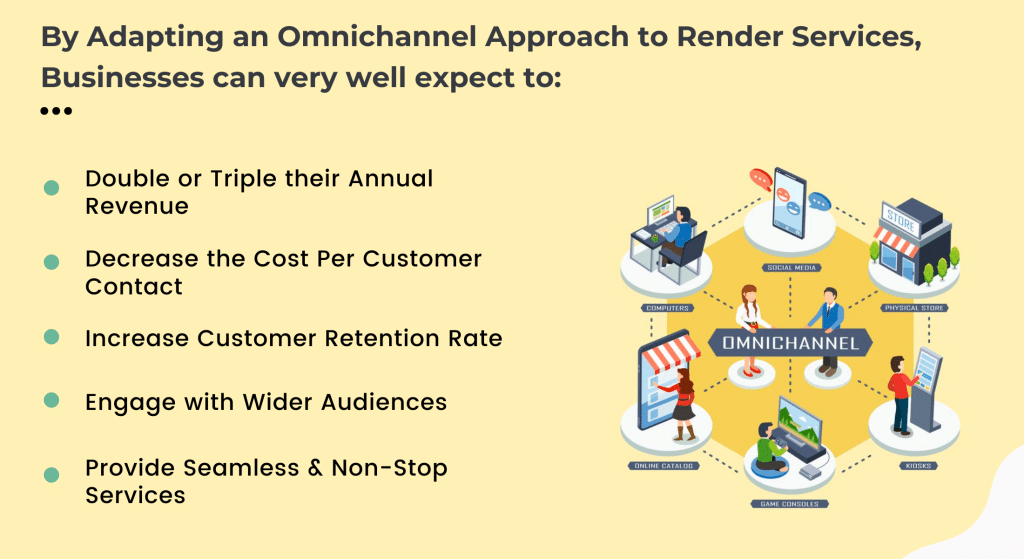 By adapting an Omnichannel approach to render services to the audiences, businesses can very well expect to:
Double or Triple their Annual Revenue
Decrease the Cost Per Customer Contact
Increase Customer Retention Rate
Engage with Wider Audiences
Provide Seamless & Non-Stop Services
These factors can have a huge impact on any eCommerce business looking to expand their customer base or already serving people in the Middle East.
Post COVID restrictions were lifted, a lot of offline shops have started to see footfall similar to that in pre-covid times. Majid Al Futtaim's Mall has seen an improvement of 80% in-store sales while their other malls have seen a recovery of about 40%, after strict safety norms and proper sanitization processes have been assured by retailers, and brands. 
According to Mr Chowhan of Lulu Groups –  "Trust is what is bringing people back into the stores." 
Some other well-renowned retailers in the Middle East such as Alshaya, Apparel Group, Chalhoub Group and Landmark Group have also established distribution partnerships with 3rd Party eCommerce service providers while setting up their own brand websites and integrations to other marketplaces.
In addition to Majid Al Futtaim, Al Tayer and Al-Futtaim have also worked around launching their own e-commerce channels, making the Omnichannel approach in the Middle East highly recommended. 
According to a report published by Bain & Company, when asked about the importance of establishing an Omnichannel approach to a business, Patrick Chalhoub – CEO, Chalhoub Group, said  "We realized this is not about digital transformation; it's about transformation, period."
But even as the eCommerce players move ahead in adapting the Omnichannel Strategy, it goes without saying that there always are some key factors to look at before transforming the outlook of any business. 
What are the Challenges Associated with Omnichannel?
As per data, over 80% of users in the UAE and over 70% in Saudi Arabia already prefer Omnichannel Retail specifically for product segments of Electronics, Fashion and Home.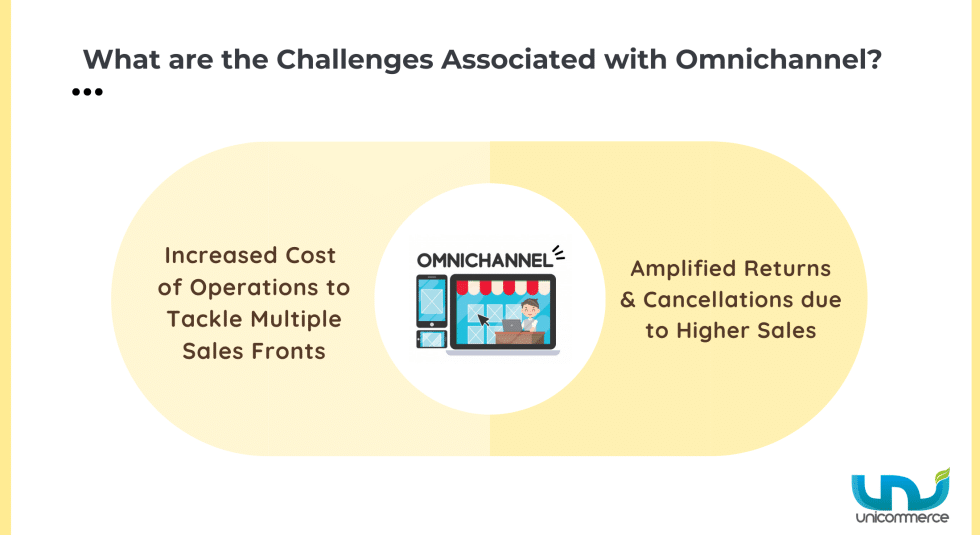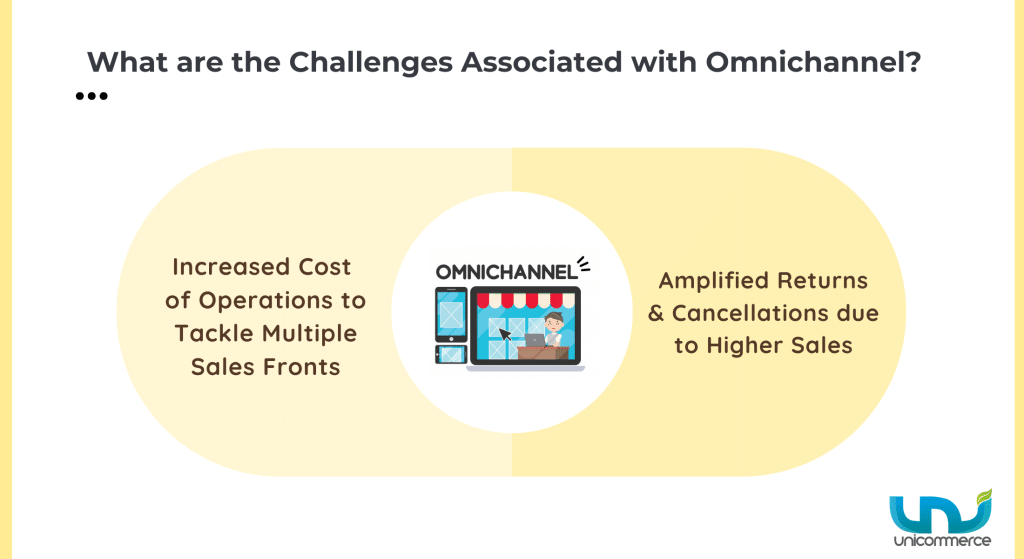 But even the implementation of the right Omnichannel Strategy can have some roadblocks that can be solved only with proper technological assistance!
Some of the most common challenges that sellers might encounter while transitioning into Omnichannel Retailing include:
Increased Cost of Operations to Tackle Multiple Sales Fronts
When you sell through multiple channels, the cost to meet the demands of consumers also increases and this can lead to higher operational costs as you would need to employ more warehouse and retail store staff to pick, pack and dispatch items without any errors or integrate an automated system for your inventory and warehouse management. 
Amplified Returns & Cancellations due to higher Sales
As sales increase, returns and cancellations will increase too. No matter how perfect a seller or brand's serviceability is, these two challenges will always persist as consumers can and will order items either by mistake, make errors in choosing the right fit, or just change their minds at the last moment. 
These two challenges can make the process a little tough but using an appropriate system that not only helps in performing the right inventory, order and warehouse management but also ensure optimum Omnichannel capabilities for an e-commerce business can make a huge difference.
Biggest Omnichannel Retail Trends and Predictions for 2023
Marriage of Online & Offline Sales
It goes without saying that the biggest Omnichannel Retail Trend of 2023 will be to establish an equilibrium between offline and online stores.
Focusing on amplifying the advantages of both worlds can prove to be the most effective way for sellers, retailers and brands to increase sales and maintain a sturdy relationship with their customers and virtual reality will play a vital role in helping brands achieve this.
Leveraging the power of Social Media
The next biggest Omnichannel trend to expect in 2023 will be Social Media where every online business will focus on strengthening their Social Media presence as this platform can provide a customer pool like no other. 
By using social media platforms and collaborating with Influencers any eCommerce business can reach out to a wider and bigger audience that will most likely make a purchase from them. 
By curating simple yet attractive content, businesses can capture the attention of customers who would then click through a post and be redirected to the seller website where they could browse through all the products and make a hassle-free purchase.
Targeted Promotions for Higher Sales
By running audience-centric ads on multiple platforms will be the next 'to do' thing for sellers, retailers and brands in 2023. 
Targeted ads can be run by researching and maintaining customer data such as their interest, previous purchases and wishlist items which would help businesses make suggestions to the buyers as well as make them aware of any offers, or discounts being given on their preferred items.
This will ensure higher sales and also give eCommerce businesses the advantage of being always in the customer's eyes!
Although customers like to have options, too much of anything can do more harm than good and the same goes with sellers and retailers trying to gain more sales via customers.
 And so it is important to customize options and then communicate with the buyers using various methods to provide assistance to them while they look, review and purchase an item. 
Asking for the purchase requirements, running a small questionnaire, providing filtering options based on price, size, quality, etc can be really helpful in creating a wholesome and personalized experience for consumers.
Developing Your Omnichannel Strategy
The right Omnichannel Retailing Strategy will always help you keep your customers at the core of your business and give you the ease to provide better, faster and seamless services. 
Omnichannel lets you create a strong database of your customer journey and gives you the most effective methods to handle their expectations and demands which ultimately result in increased profits and overall higher ROI for your business. 
Make the most for your business by following these latest Omnichannel Retailing Trends of 2023 and get the right technology assistance to accelerate your business growth.
Discover Unicommerce's Success Story with Leading Brands –
Related read –