July 8, 2014
Posted by:

pravesh

Category:

Multichannel Retailing, Order Fulfillment

There is no denying the fact that India, the second most populous country in the world, with a population of around 1.2 billion is a haven for E-commerce sellers. With the emergence of many home-grown marketplaces like Flipkart, Jabong, Snapdeal, etc. and with the proposed introduction of FDI in e-Commerce, there is a tremendous opportunity for the local sellers to sell on these websites and reach out to a huge number of buyers.
Opportunity is Huge. But looks like the sellers are so overwhelmed by the opportunity that they are acting like amateurs.
Which Business are You in? Think about it.
Ask yourself a few questions.
Why do you sell on a Marketplace like Flipkart, Snapdeal, Jabong ?
These marketplaces take care of attracting the large crowd, they make all the noise on TV, in news, on radio everywhere. They are the ones who take care of all the technical aspect of ensuring a functional website which can sustain large number of visitors. So, you do understand that – it's better for you to let them do the marketing and handle technical aspects instead of wasting your resources on it.
Why do you rely on logistics companies for delivery ? Why not do it yourself ?
Because, that's not your business. Exactly. You use their service and you pay for it. They have the domain expertise, they have the experience and they will do the job better, cheaper than you could possibly do.
Why do you use some vendor for packaging material of your parcels ? Why don't you procure it yourself ?
You could have arranged all those card board boxes or plastic bags. But you don't. You just buy these from Dyna Corp or such companies. Because that makes sense. You are not into packaging business. You are a seller of apparel or jewelry or whichever things you deal in.
Now talk about Order Fulfillment.
Why do you think you can do it ? Why do you think you should do it ?
Why do you make it your business to do Order Fulfillment ?
I think, it's time for you to understand the complexity, the scale, the importance of order fulfillment. Then you will be able to appreciate the fact that Order fulfillment is a full time job in its own. If you are hell bent on doing it, then your core business will suffer.
What do I mean by Order Fulfillment ?
Let's take a deep dive and understand the finer nuances of order fulfillment.
Order syncing : Receiving customer orders from the various marketplaces / platforms that you sell on
Inventory: Before you even start receiving orders from Marketplaces, you need to ensure there is enough inventory in place and that it reflects correctly on all marketplaces.
Warehousing: Storing of products and retrieval of items according to the orders
Vendors and Purchases: If the required product is not in stock, raise a PO from the right vendor
Packing and Labeling: Get the orders packed and labeled
Invoicing & Billing: Preparing the invoice / bill to the customer
Shipment and Tracking: The delivery of the goods to the customer and tracking till the delivery is done
Returns: Managing the return logistics in case the goods are not accepted by customers.
Imagine doing all the above steps
             For Every order,
                                From Every marketplace that you selling on,
                                                                                                              Every single day!!!!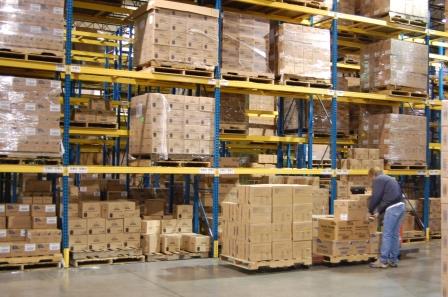 Order fulfillment is So important for your business, that you should NOT do it at all!
Yes, YOU should not do it. You should let a specialist do it for you. Because if you do do it…..well,..Let's see what happens when you do it. Have a look at Why you should take it seriously and not treat it like a side business.
Allot Inventory Manually to multiple marketplaces  –
That means – You will have to block some inventory on each channel. So if you blocked 50 at one where demand turned out to be low and you blocked 50 at other channel where demand was too high. In each case, because of Inventory blocking, you lost out on sales and increased the cost of carrying unsold inventory. 
Manually Syncing the orders –
There would be a time lag between order coming and you processing as you will not sync real time. You will take periodic dump. For no reason, you have added 1 more day to delivery date to customer. Customer is not happy.
Manual handling of warehouse –
You don't have confidence while accepting orders. It might happen that after taking the orders, you realise it's not in stock. That adds too many days to delivery or sometimes you are unable to even fulfill that order. Again Customer is not happy.
No holistic view of entire order journey
It's easily possible to lose track of some orders due to human error or some goof ups. No real time connection with multiple vendors – you will miss out on some sale opportunity or sometimes you won't be able to fulfill orders after promising. Your business suffers.
Printing Invoice, Labeling manually –
It's human nature to do mistakes. But your customers are not forgiving if you misplace their orders because of wrong printing or labeling.
Every instance above means one more unhappy or unsatisfied customer. In the e-Commerce world filled with fickle minded customers who are spoilt for choice and where loyalty runs low and reputation is all that matters. So this could be potential business suicide.
So how can automated order fulfillment software help you?
By now, I am sure you are convinced about the necessity of using Technology for Order Fulfillment. If you are still in two minds about it, go through the list below. It tells you what Technology brings to the table.
Save costs: It can bring your processes on track from day one and cuts manpower costs considerably.
Focus on Growing your business: It helps you to focus your time and energy on your core business activities while an integrated system manages the logistics and challenged in the order fulfillment process.
Redirect saved costs to Customers to increase loyalty : With fickle customer loyalty and continuous competitive pressure on prices, you can redirect the saved money to offer attractive pricing.
Eliminate administrative / operational headaches: There are a lot of back office headaches and hassles associated with each process and which can be done away with, increasing personnel & business productivity
Increase customer satisfaction: Delivering the right products at the right time in a way that is consistent with customer's expectations, time and again is what will garner loyalty and referrals from customers. It is an excellent way to increase customer retention.
Time to Evaluate your Daily Habits
Tell me honestly – just between you and me-  how much time in the day are you spending on the order fulfillment process – tracking orders, shipments, inventory management, etc. As a retailer almost all your time should be spent on core business activities such as strategic planning, marketing, product selection, and customer relations. But do you even spend 30% on your core business while selling online? Probably Not.
The reason that you chose to sell on an e-Commerce platform is to avoid the huge costs involved in setting up a physical brick & mortar set-up, marketing and advertising to customers, resource investment and operational expenses. However in building the in-house capabilities for order fulfillment if you are still incurring capital investment in developing the technology, recruiting and training IT specialists, then it certainly defeats the entire purpose of selling online.
The need of the hour is to focus on your core competencies and let a technology products take care of the rest.